Welcome to the feedback page where you can post feedback and read feedback about ScannerDanners book and ScannerDanner Premium.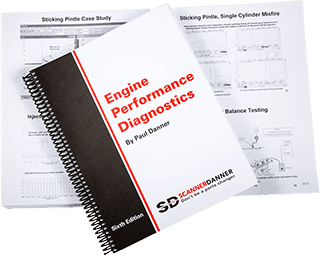 Hello, I am a 19 year old Master automotive technician for J&R auto in Olean N.. Scanner Danner has help hone in my automotive knowledge so much I have this prestige position. Scanner Danner is an awesome teacher!!!
Alex Weinbach
23 July 2023
Hi, my subscription run out in April, I've been busy, didn't realize until I wanted to do more study. I re subscribed today using PayPal. Best training I have ever done, and Ive been a mechanic for 43 years, yes I'm old! I have a small shop , and I'm a trade Teacher. Danner scanner is great. Thanks for doing the educational program, has made my working time way more enjoyable. People think I'm smart, but I think I am smart to find you guys , who help me understand car systems. Thankyou.
Hi. I am from South Africa, I have not found anyone or organization that comes near to the level of scannerdanner in my country. The content he puts out is second to none . I have the premium subscription and it has taken my diagnostic skills to another level, I had no clue how to use an automotive oscilloscope and today I am a proud owner of a picosope , wps 500 and lots of other fancy tools and I can use them with confidence,this is because of Mr Danner and teaching methods .. even my wife has learned some stuff whilst I watch his classes. His classes are easy to understand and I have learned so many easy time saving diagnostic tricks which has me now diagnosing vehicles very quickly, aslo I am fixing cars that others failed to fix . I have so much work now that I have to turndown some jobs as I can't cope. ( I work alone part time). The subscription, the book etc is worth it .
Kumaren Govender
28 May 2023
Just some feedback about your repair videos. Thanks they are truly inspirational. I believe as you do... Don't be a parts changer. I want to know why my car doesn't work so I can better understand it. Your videos help in that respect, Thanks.

On a note about a recent fix. I recently gave my Jeep WJ a full tune-up. It fired up great and ran perfectly. When I shut it off she would only crank, not start. No trouble codes. After it cooled she would start and run great. After it warmed up and either stalled or I shut it off; she would only crank. I went back and forth for a week on this. Even watched your video on a similar scenario. I was not prepared to call it the PCM. That was replaced a year ago. I checked for spark after it warmed up, and would not start, and spark was present. I used the Noids to test for the fuel injection signal, it too was present. I found it hard to believe the injectors were bad, they are new. So I ohmed out my injectors when hot.and they were all 3 ohms higher than manufacture specs. Yet when cool they ohmed out correctly. I replaced the injectors with my original ones and the Jeep runs great, no issues at all.

A lesson learned about buying cheap parts. You buy cheap and that is what you will get, cheap. There wasn't any trouble codes, suspect, because everything was working... except the injectors releasing fuel.

I thought this may help with one of your classes as another potential cause of a problem, research all angles.

Thanks again. Keep the tips coming, they do help.

Joseph Osorio
Joseph Osorio
23 April 2023
Hey Paul my Name is shaun Gous 56 yrs old and have been a sparky all my life. I'm loving the leasons and still learning at my age. Keep up the good work , all the best from Aussy.
Your class and book has changed MY mindset from part changer, to test don't guess!

Tony Sepich
12 April 2023
Paul, I'm not sure if this will get to you or not but I've been meaning to write this for a while. I'm 43 and been working at the same trucking company for 20 years. About 3 years ago, I decided to make a switch from driver and go work in the shop. I've always worked on my own cars but honestly I didn't know shit. I got to the shop and quickly realized I had to learn how to diagnose. I was amazed that quite honestly, even the couple old timers were just part changers. I found your channel, bought your book and got your premium subscription. I've learned so much from you and for the first time in my life I actually enjoy my job. I've become the go to diag guy in the shop already. I still have so much to learn and it sometimes is real challenge retaining so much info. I really just wanted to say thank you so much for your all your hard work because without you I don't think I could've made it in this field.
Truck driving through Pennsylvania right now wish I had time to stop and say howdy you and your brother and Caleb y'all do a great job
Martin R Kirk
31 March 2023
Paul Danner is the best! Failed my L1 ASE Exam so I am using these videos to attack my weaknesses head on! Plus he even mailed me 10,000 cookies!
Hunter J Jackson
18 March 2023
i have a harder time learning in classroom environment or live online. This is a great self paced way to learn, with high quality content and an affordable price.
thank you sir, for helping educate and improve the industry.
I have learned a lot of some of your videos. So I wanted to keep a refere nce document to get back to. Thats why I purchasded the Ebook. An ebook is usually something you can DOWNNLOAD for offline use. This is just online access, which is different. What if your site is down?
Philippe Dekyvere
7 March 2023
Paul,

Your videos helped me out so-much thank you.The information and troubleshooting steps you shared help me out tremendously. I can actually say I probably would of not been able to repaired my son car without your video content thank you.

Alex M.
Alex Medrano
5 March 2023
This is an outstanding book full of detailed instructions on how to perform multiple tests on many different components. I love that there are links to videos that go along with what you're teaching. That helps out a lot. I have the Book, the digital book, and I subscribe to Scannerdanner premium. I love all that knowledge at my fingertips. Thanks for all you do Paul, you're an amazing Technician and teacher.
Daniel Montecinos
5 March 2023
Recently I was on YouTube watching some of my favorite automotive repair and diagnostic channels and of course that always takes me to SCANNERDANNER. The video I was watching featured a product from Topdon which ultimately became the Topdon Phoenix Lite 2 bidirectional scan tool. In the video, Mr. Paul Danner put his personal seal of approval on this tool. I believe he said if one was needing an affordable bidirectional scan tool "this might be your guy!". That was all I needed to hear comming from a diagnostic professional of his stature. This is an amazing instrument and was already more than fairly priced but then Mr. Danner graciously and unexpectedly gave me a $150.00 grant to offset the expense and AESwave.com MATCHED his gift saving me an astounding $300.00 off of the retail price! A true blessing I never expected. This is just something that does not ordinarily happen. I challenge anyone to top this deal! AESwave will always be my go to source for diag tools and of course there is no finer professional than Paul Danner to learn from. I cannot thank Mr. Danner and AESwave enough for their kindness and help. Without it I doubt I would have been able to buy this amazing instrument at this time considering all of the hardship taking place presently in our communities.

Soncerely,
Kayla Babson
Kayla Babson
5 March 2023
I bought your book and watch your videos. As a non mechanic I'm limited in how much of the repairs I can do but your info has helped me be informed about what's wrong before having my vehicles repaired. I'm very much looking forward to hiring companies that you've trained in diagnostics for future repairs. I don't mind paying extra for the correct diagnosis.
Excellent book! Your content has been my go to all the way through school and still to this day! Just some feedback, would be really cool if you could add a couple chapters on intake/exhaust waveforms and in cylinder! Am currently trying to learn those diagnostic techniques. Was looking in your book the other day and realized there was no information on those! Keep up the good work Paul!
I purchased Paul's book when it first came out about 10 years ago. I didn't have a mentor and everything I was learning, was done the hard way. ScannerDanner has helped me become the technician I am today and Paul is one of the main reasons I have become an Automotive Instructor! Truly changed my life and I will be forever grateful.
I found ScannerDanner on social media. I'm a fellow technician working at a dealership. I enjoy the challenge diagnosing different types of concerns. I learn new things everyday and am always looking for ways to make myself more proficient and reduce the chances for comeback repairs. I bought the engine diagnostic book and I am impressed with the quality and knowledgeable information contained within. You don't find this kind of real world information in any other books. If you are looking to make yourself better, please go pickup this book; it will not let you down.
Jonathan pinpin
3 March 2023
Absolutely love my book and the premium channel! Always look forward to the great content to watch on my lunch break and before bed. I'm a tech at a small dealership in southern Ontario and have struggled in the past with doing more in depth diags but your You Tube and now premium channel have helped immensely with better diags and better understanding of systems and loving what I do again (so much more satisfying to find and fix problem cars then just churning out brakes and services). Thank you for all that you do!
Christopher Johnson
3 March 2023
Paul Danner is awesome! yes sir i said you are awesome!!, like many you have changed the way i diagnose vehicles, the simplicity of knowledge you teach and proof is astounding, makes lifes easier and well makes working on vehicles easier imo, i ask my co workers, hey you know scanner danner, paul danner, they are like no, well if you want to get into electrical and diagnostics, there are many to learn from but scanner danner is a great, like him and many they all care, want us all to succeed! I personally thank you for everything you have done, not only for yourself but for all of us tech's!!
brad Petersen
27 February 2023
Thank You for taking time from your busy schedule to make a difference
Ramon Cooke
24 February 2023
Hello, just wanted to tell you how impressed I am with your help videos. I had a no start condition with a 00 jeep xj and after watching a few videos about the 5 volt reference voltage, it pointed me in the right direction and after some diagnostic based on those videos my xj is once again ready for a winter in Arizona. You sir have a talent that is unbelievable and I salute you on said talent and your teaching abilities. I'm a retired tool and diemaker and am thoroughly impressed.
Thank you, Robert K.
Robert Kowalczyk
4 February 2023
SD's YouTube channel is amazing. I have learned so much watching these videos. Having been in the teaching field for over 30 years I know what dedication it takes to make these videos happen. I spend most of my year in seriously remote areas of the world teaching those with the desire to learn. I can appreciate the passion it takes to share so much... and with total strangers.
For me, getting an engine running could literally be a matter of life and death. I am hooked. Expect to see me following you even chance I can get a wifi signal.

CK
Excellent read and worth every penny.
I have a request, please: I'd like for the hard copy to be sent to me, as I've unsubscribed from the premium service (but I've already purchased the e-book); I'm in Nigeria currently, and don't always have time to access the internet on the go, so I'd like the hard copy, if possible, and I'll pay the difference and shipping, where necessary.
Thank you.
Philip-Figaro Chukwuka
4 January 2023
i am a ase l1 master certified tech with 25 years experience and Paul makes it so easy to learn and im no dummy but i wish i had a quarter of Pauls knowledge because i would be a superstar at the dealership. he can make u understand trouble shooting,electronic designs and theory of operations and everything else u ever needed to or wanted to know about diagnostics. i was leaving the industry but he inspired me to start my own mobile diag business and i have a passion for it now un like anything ive done before. it can change your life. thank you Paul Danner, Godbless
jon simmons
26 December 2022
My life changed because of the mistake of meeting you on YouTube, in recent years, every year I take your online course from the beginning and every time I understand more and more.
From a 45-year-old man without a goal in life, I became an appreciated diagnostician and requested by many happy clients.
I wanted more and went to study in the field for 3 years to get my license.
Now I am professionally fulfilled and thanks to you I can pay my rent, bills and my family is happy.
Thanks Paul
Cristian Anghel
20 December 2022
hey Paul, those who can't do teach? bull****! in order to know the subject completely AND be able to pass it along to others is a gift. there is no more honorable profession than teaching. and you nail it. I am 67 years old and i signed up because of 3 diagnostic guys who couldn't fix my car. Thousands of dollars, a car that is out of service for two years and more parts changing than i can remember brought me here. i had all but given up but here i am with renewed faith, Back to School! i have never been more excited to be back in class. and i now have hope i will be able to fix my car in time. sincere thanks!
rich martino
9 December 2022
I have watched your videos and I have learned a lot from them. Thank you for all you do. I am an electrical engineer by trade so I know the electrical concepts which allow me to grasp the ideas of workings of sensors, etc. I have one small issue with one term you use: sine wave. I've seen you call several types of varying current signals as sine waves. The term sine wave comes from the term sinusoid and it has a shape like an ac current from an outlet. It has a mathematical expression and used by mathematicians, engineers, etc. There are many other shapes: square, sawtooth, triangle, etc. Many have odd shapes and don't have names. I will give you 5 stars when you stop using the term for non-sinusoidal wave forms. Thank you for your time.
Mr. Paul Danner,

Thank you so much for always putting a 110 percent in everything you teach. It's a pleasure to be apart of your premium online classes and case studies. It's amazing and a privilege to be taught by a person that truly loves and is proud of what they are teaching. It shows in every thing you do. Bless you and your family, have a fantastic thanks giving. !!
Terry,
Rialto Calif




Terry Hemmerling
24 November 2022
You saved my sanity. My son's 2013 ford edge was "misfiring" yet my forscan program kept reporting g ZERO misfires yet my butt knows what a misfire feels like. Lost trust in software and resorted to reacing a coil and moved it thru the front 3 cylinders to no avail. Damn transmission needed fluid change and Voila! Fixed.
Short videos should be called the SS edition like the SS camaro or Chevelle. Could be called super short too. You are just awesome.
James Thomas
8 November 2022
Received your book as a gift and I love it. Thank you for all that you do to make the automotive world a better place!!!!!!!!!!!!!!
Shawn Himel
28 October 2022
I hapen to to a UTUBE search on mis-fire on my 2002 ford escape.
I watched your utube video on ignition coils connected wrong. To my greatest excitment, i was watching the exact problem for my vechicle! I could you ten (10) stars if it were possible. I do not have the tools you utilized in your video, and i dont know how to use them at this point, but i am encouraged to press on and now follow your channels and features to learn from your presentations. i commend and thank you very very much. i feel like i was in a college classroom learning from someone who explains and demonstrates in a clear and consice manner. Can i call you "Dr. Scanner?"
harry brockington
28 October 2022
Hey Paul, so here's an example I think you should see. Hopefully this will complete you a little more. About six years ago I bought a $300 POS truck to get me through automotive school while I did mobile mechanic work. I wasn't that great lol. About a year after that I started running my business out of my mobile van. Seriously I think I've watched every single one of your videos multiple times. I just hired 2 guys and I got cars coming all day. Always give yourself credit man! You have helped technicians all over the world become better and more efficient at what they do. Was going to post a picture of my shop now but it's not letting me ?. Keep up the good work man!
Max Holmes
3 October 2022
Hey Paul, Just stopped in to say thank you for everything, your clear thinking of keep it simple ..... is definitely separates the pack. Just opened my own shop beginning of this year working by myself as a drop off service at night until I have enough clientele to go fulltime. Just looked at a 2010 Honda fit that another shop had for a month and just did a quick code scan and found a code would not clear and kept saying solenoid open. Well got out some wiring diagrams and traced to a broken wire that another shop was going to put a transmission in it and call it a day. Well ended up fixing the broken wire and saving customer thousands and they are beyond grateful as am I at the end of the day. This is why I signed up to be a tech and teachers like you are the reason I stuck with it! Just wanted to say thank you and keep on doing what your doing because even as a over 20 year tech you can still learn things.
Chris LaBo
2 September 2022
Alex Alejandre i don't work in the car industry. I bought ScannerDanner book and pay the $11 for premium membership. I was in forklifts the big container handlers. I worked in the construction and mining products. And in shipping environments for one dealer. Trust me once you understand the principles taught by him. The rest is easy. All the principles can be used to fix any thing electrical and fault find any circuit. It sound like I change jobs often but not really. My bucket list as a tech is to say that one day when I cant do this any more. That I have worked on anything and everything that I could get my hands on. Using universal methods to solve problems. And he covers everything you can use across all makes.
Paul is one the the best automotive teachers I have ever listened to. He is great at simplifying problems. Taught me how to think about solutions without following the waste of time flowcharts .
Cory essary
18 August 2022
Hey man, been watching your videos for a few years. I manage a shop but recently set out on a goal to get master certified by the end of the year. I'm sure you see a ton of success stories like this.. but your content works! Anyway took 4 today and passed em all and it seems like there are more electrical and circuit questions even in the brakes and suspension tests than when I originally took them. I'd read a question and have mental images of you discussing fundamentals. So for what it's worth sir, thank you and I look forward to watching more content!
James Blair
17 August 2022
Man, if I could give you 1,000 x infinite ? Paul, I would!!! How have I never came across your site?!!!! This will be my go to site PERIOD from this day forth. Brother, I appreciate all that you do. You help thousands of people like myself. I admire your work and knowledge and I aspire to obtain such knowledge and experience as yourself one day. I am an electrician and not to boast but I'm a damn good troubleshooter. I think that's why the way you handle issues intrigues me bc in many ways what you do is very similar to what I do. I just don't know the system yet. ? It's like being thrown in on a Delta electrical system the first time looking at this triangle symbol like, what the fu....? Anyways, thank you so much for what you do and I'm glad that you enjoy it (most days) bc it makes it even more interesting learning from someone who enjoys and is excited by what they do. I am definitely looking forward to being able to afford joining your Premium account. Thanks again Paul!
Christopher Sparks
17 August 2022
I had an intermittent no-crank no-start, and stumbled upon a free ScannerDanner YT vid trying to figure it out.

A premium subscription, several videos, and inexpensive diagnostic tool purchases later, and I was armed with the knowledge to do the job.

I found the electrical schematic (I didn't even know those were a thing before subscribing here), and started eliminating possible points of failure.

While testing the burglar alarm relay, I saw a body ground had broken. I fixed it with my new crimper, and voila! Fixed.

Before watching these videos I replaced the starter assuming it was bad, and would have been so lost when that didn't work I would have sold the car.

Instead, I'm the hero who fixed it. Thanks ScannerDanner!
I am just getting started with the site and the ScannerDanner community.

I will let you know what I think later on.
Donald Pedro Jr.
20 July 2022
Love this place! And all the great info.I've learned more in the past 4 months then i have in the past 4 years.is there any way a person can get on iatn without actually working in the automotive repair industry.or being ASE certified?
You're the best and you'll still my Teacher *-*
Hamad Aldeeri
12 July 2022
i want to give you gold like, for your hard efforts solving automobile issues with clear videos. i like your way solving the problems, and your preciouses tracing.
best regards
Great channel I have learned alot. Continue the good work.
Great information. I will be back when i have more free time. Thanks for all the insight!
Owen Trickett
15 June 2022
I really like that you teach the whole diagnostic approach. So many Techs both young and old often do not KNOW how they got there, because at one time old Techs did not share information/they acted like it was all top secret and privledged. You have taken this to a whole new level. I have been a Tech for over 32 years and I always took and still do take time to show and explain "THE PROCESS" thanks for continuing to give back. BELIEVERS ARE ACHIEVERS!!!!!
I have been following your curriculum and like it a lot. I live on the Bad River Reservation in Wisconsin and with all the knowledge I have been learning from you. I take the knowledge to help out people that need help with their cars for free especially my elders, and word of mouth is getting out as people want me to look at their cars like I am magic. the only problem is now I am having trouble with PayPal and now lost my subscription right in the middle of chapter 4. Just wanted to let you know that you are helping Native Americans in Wisconsin by keeping their rez rods running. hopefully I can get my PayPal figured out, also wish I would have bought the paperback version of your book but living on a reservation you learn to live on a budget and make things work.
Nicholas Blanchard
6 June 2022
Paul I love your web site watching you inspires me to do better at my job and learn more. Just some of the tips and tricks I have learned from watching you has impressed my boss and my co-workers. I have one request for a video for your website. On numerous videos you have always said its safe the use a test light on computer controlled circuits or even a multi-meter(on different settings) to help you test the integrity of circuits that are connected to the computer. My request if for a video with a step by step walk through of how to test a multi-meter or test light to determine if what you own is safe or if what you have needs to be modified or used in a different manner.

Thank you
I enjoy reading engine performance diagnosis I take You're book with me wherever I go And read it over and over.

Question are you going to do a book on A/C systems.
YOU ARE THE MAN.Just watching Your videos on YouTube boosted My game, so I had to buy this book and join Your online Class.Heck I should of done this a long time ago.ThankYou for sharing the Knowledge.
CHICODEON
One of the best diag tools in my toolbox. Thank you for all of teaching you do, I've learned so much for you and your videos.
Frank Carpenter
15 March 2022
Just wanted to say thank you for sharing your knowledge. I was an automotive tech back in the early 90's and left the field and went back to school to become a nurse. I've always wrenched on my own stuff, but didn't stay current on newer cars. I recently upgraded my scanner and bought an oscilloscope. Your premium content has been great and I appreciate how you explain testing modalities. Thanks again for all you do!
David Conley
David Conley
6 March 2022
I have started by buying the E book. I'm mainly a heavy diesel tech. but have used all the principles taught here to advance my knowledge. Every single concept works on all platforms of the auto industry. By using the knowledge gained here i have used on marine engine, mining equipment and trucking equipment. I have solved problems without wiring schematics at hand thanks to the principle taught by scanner danner. Been a premium member for over 2 years now, not a expert but damn it feels good when you have a win in the field. we are all human and when I some how forget some stuff I have the channel and the e-book as a field manual. Thank you sir for raising the bar and making us better technicians.
I'm a retired AF master mechanic (Fighter aircraft), and master instructor for airframe, hydraulics, propulsion, and secondary power systems.

Now in retirement, I find myself helping many church friends with their automotive problems.

I became a beta tester for Foxwell Tech back in 2018, and one of the tools they sent me was an OS100 lab scope (Hantek). Thanks to Paul's training, I now know a lot more about the proper use of the tool and have already successfully isolated many faults in various cars and jet skis (yes those are computer controlled too.)

As the Chief of maintenance (USAF) for three different aircraft maintenance units, I knew we had our parts changers too. However, I always told my guys (after they told me they were going to change part x or part y), "No, tell me why you're going to change that part." You think car parts are expensive; just be glad you don't own an F-16!
Mark Kovalcik
24 February 2022
Im watching you from 2 years i love all your videos and your case study thank you very much for your info i love you keep going
(Yazan)
I was watching the GM fuel pump relay testing video, and I was wondering if you've ever seen the directions for these new fuel pumps. I received a call from one of the shops are used to work for, They told me they put a new fuel pump and because of an Evap. leak and now the truck won't run. I asked him if they put the new plug on and they replied yes and sent me pictures. He wired it according to the directions for the correct make and model. I wish I could send you pictures but It doesn't look like the site allows me too. Anyways the directions were incorrect I wish I could show you the picture!
Raymond Tackett
10 February 2022
I am glad I stumbled across your page , I have learned so much about electrical. Electrical has always been a iffy area till I started watching and reading your e book I bought . I do have a request, do you have videos , or can you do a series on scope basics and how to use them more efficiently?
Edward Armstrong
1 February 2022
This is Martin with E-Z AUTO have been a mechanic since 1996 I would like to give a big thumbs-up to scannerdanner and his family for making all of this possible in the last two years and I've been studying videos proud to say I am a member of his premium channel the education that I gained from scannerdanner it's worth so much more than I can even explain then the little bit that we pay for it. I guess the biggest difference would really be going from a mechanic / parts changer to a auto technician I cannot really explain how thankful I am for all the sacrifice scannerdanner and his family makes to make this possible thanks again
Martin Kirk
30 January 2022
GREAT WORK S GOOD RESULT
THANKS MR DANNER
Andherson Lindor
24 January 2022
thanks for the wonderful job.
what are crysler vehicles and the GM vehicles, otherwise you are a good teacher. i like your work steady.(SD)

thanks
Odongo Henry (Uganda)
ODONGO HENRY
17 January 2022
I wish I had a teacher like you when I started, such an easy, understandable way you teach.
I went through dealer training, trial&error, books and a few years of just researching the particular vehicles .. I recommend you to everyone I can and all the new techs I come across helping because there's just no better way to learn the foundation of diag.
The best tool I have ever purchased is your subscription, even though I don't visit the site every week, the channel, the videos, it's priceless.
I wish you and your family a long and successful life, keep up the good work and don't stop teaching us!
Csaba Kisgyorgy

Csaba - CK Diagnostics
11 January 2022
Your YouTube videos are awesome! Looking forward to premium channel videos. Your explanations are excellent, they really make me busy as a learner. I thank you as I thank God for you. Be blessed.
Your program changed my life. I went from a 40k earner to an 80k+ earner. Thank you so much..!!! God Bless you for what you do. Your premium channel is such a good deal. I went to tech school. they had no instructors even close to what you teach.
I am a retired electronics tech and today's cars undoubtedly have a lot of electronics in them. I just bought the ebook and it looks awsome.
Charlie Wilson
8 January 2022
I like your lessons and the way off explane this stuf.
Its fine to understand the way how a ecu use his info and to find out what can wrong whit it.
Willem van Dorland
2 January 2022
Career changing stuff. Would really like some SD stickers for the tool box though!
Josh Ludlow
31 December 2021
Hello,
Thanks for this. I have been a diy mechanic all my life. I'm 65 now. I have been looking for something like this for a long time. I have never felt up to speed on my diagnostic skills on newer vehicles. This is perfect. I bought the book as well. I love the in depth description of all the systems.
A great course!
Byrd A Norton
30 December 2021
I'm not sure if the video I watched on you Mercedes 500 is my problem but after seeing it I'm thinking it more in likely is. That's the best video I've see to come close to my problems. I will let you know how things turn out. My car the only think I have to get around with is a : 2003 Mercedes SLK 230 4 cylinder Supercharged. Thanks for the video.
Earl A Sanders IIi
21 December 2021
This video looks like it was before Caleb as camera man. Lol. . It really doesn't matter. I have been watching you for 8 years at least .This is my 1st time responding to your videos. As usual this video is informative and educational like all the videos you and Caleb produce. Your explanation on how circuits work is phenomenal (circuit design)......BAR NONE.......BAR NONE Anybody that gives you a thumbs down needs to have their head examined. I am a former auto tech ( Mazda) for 25 years that eventually quit because of flat rate. I am now working in the forklift industry. I wish I found you while I was still in automotive. I apply your videos that I watch to troubleshooting a fault in a electrical ( 36 volt) forklift.. Your videos make me look like a hero for a new guy compared to the other guys in the shop. They come to me for advice when they have problems. I owe it all to you Paul. I wish I found you when I was in automotive. You would of made me look like a hero compared to our tech support idiots. Keep up the great content that you produce and God bless you and family. By the way..... tell your brother to start producing videos... I miss him and his approach to tackling problems. .

5

ScannerDanner

You're the man! I've learned so much from you over the years and now days so many people call me and ask what could be wrong with their cars lol. You have definitely changed me from being a parts changer to one who diagnoses and then I want to know why a part failed. I'm a auto body shop owner and opening a second shop November 1st not a technician by far but you have taught me so much I can't thank you enough and yes I do take the diag and repair work on and make green money at it . I don't know how to thank you enough but if you ever need collision repair work or paint I'll hook you up for free because your knowledge is priceless. Thank you…Edward Martin, Ed's Auto Body and repairs Dover pa 17315
Edward Martin
3 December 2021
Hi
I am from libya i do not have pay bal i have visa card is there way to pay for join premium channel
Tank you
Scanner Danner training and information is in valuable to any person who wants to work on cars. There are many trainers and many courses available, Scanner Danner provides down to earth , easy to understand, and a real practicle approach to testing and fixing modern cars. On top of this, a good sense of humour while training, you cannot fall asleep while doing this training! Any one who finds the time to do this training, will fix cars , without mistakes, this training is A1.Buy the book, Sign up here first!
Trevor Ramm
12 November 2021
I purchased this eBook in March of 2017. I look through here daily and watch all the videos over and over. Every time I see a video something resonates with me about a job I did or one that I am working on. I just found a wiring issue on a 2005 Lincoln Limo that knocked out everything. If it weren't for this book and videos I do not know if I would have found the problem. Don't be a parts changer. This information is invaluable.
John Markferding
12 November 2021
I dont know where to start I could write a book, I've learned so much from ScannerDanner's premium videos as well as the book. I just want to say thank you because you have helped me change my life for the better and helped me find my passion I never knew I had.
The way you explain things and the way you put everything together is brilliant! I'm not even a quarter of the way through the videos and I've learned a ton that I did not know before. Very well worth the money it could be life changing for you like it was for me, give it a go this man is a genius! Thank you again, Paul!
Rob Eaton
3 November 2021
good day mr Danner. i am really a big fan and follower of the great job you are doing. i have learnt a great deal from you primarily from watching your videos on youtube. your work has really changed my life so much that even my colleagues now call me black Danner. lol. my challenge right now is that i can't subscribe to your premium channel due to paypal restrictions in my country. if there is any other medium through which i can subscribe to your premium channel, please let me know. i am also an instructor in peugeot automobile Nigeria (PAN learning center) and i want to teach your test procedures and methods through your videos in class for my students. one more thing sir. i know you are a busy man, bt please i'd like to know how i can reach out to you in the future as there's a lot i want to learn and share with you. my name is ismail, i am 25 years old and i am from Nigeria. i have level 3 city & guilds certification in light vehicle maintenance and repair. here is my e-mail: itzabbeywess@gmail.com
thanks for your time
black danner
29 September 2021
Hey thank you...you bailed me out today appreciate you sharing your knowledge in a practical way
Ccpolley
13 September 2021
Good day, Danner! I want to write here some small suggestions if that is ok. I do this just because I find the content to be more than perfect.

1. The price, 11usd is a joke even for me in Romania. I have learned so much from this and 11 usd is a bit to little. You can up the price to 20-25 usd and add some new features to the premium website.
2. If you have the time, check hpacademy and how they have laid the website and the paid version. I find that to be perfect and uses some checks on the content that you have seen till the end. On the premium website I find it a bit hard to look to the chapters and know where i left off. I use your videos for my cardio sesions, best time to learn, get some exercise and start the day.
3. I dont know how many people from Europe whatch your chanel but it would be nice to see some videos with some European cars like Bmw, VAG and Mercedes.
4. Please make a video with some further reading book, I found out about you from TomDenton, I had his books and chating with him on email he said to start following you. I know there are some good books out there and would love to know about them.
5. Europe is full of diesel cars, i know that you dont really work on diesel, but would love to see some content.

At the end of this, i have learned from you more than you could imagine, thank you for that.
Ovi Boeriu
12 September 2021
By far the best source for information, real world testing, and ongoing education. I cannot recommend enough.
Alex Bullerdick
18 August 2021
I can assure anyone if your willing to learn this stuff & apply yourself then there truly is no better teacher.

I watched 1 video every night for a whole year. Practising over and over the next day at work the theory I was being shown and the testing methods and after a year had passed I was 1000% better than I was before I began. I'm not ashamed to say it but before I watched Paul's videos I couldn't even use a multimeter and now I have my own garage specialising in vehicle Diagnostics, electronics, coding and programming.

Invest in yourself. It will be the best investment you will ever make.
You had mentioned in one of your videos about a website that had wiring diagrams. It sounded to me like they were decent wiring diagrams I It sounded to me like they were decent wiring diagrams and I can't seem to find the video? I was wondering if you can send me a copy of the link It would be a tremendous help..

Reply from ScannerDanner:
As you can see, this is a feedback page, and is not something that allows for a reply. In the future, please ask these questions in the comments of any of the videos, I see ALL of them and will reply there. Also, use my forum for technical help requests, and then finally if you have subscription issues, please email us at support@scannerdanner.com Please do NOT use this email for technical help requests. Thank you!
Raymond Tackett
3 June 2021
Mr. Danner,

Been out of the automotive field for a while and getting back into it.
Your book and Premium online is just what I needed.

Regards,
99 % of my life being a hd tech . Just seen your motor home alt r&r . I understand your comfort level breaking down , sometimes its the same for me with a car. LOL
steve muzenjak
15 May 2021
thank you scanner danner for everything you do for us. i am literally addicted to watching all of your videos and reading your EPD book plus you are cool asf and I look at you as a dad I watch you so much. your kids are so blessed to have a dad like you lol. the knowledge you are sharing with us is right of your rosedale college. we are getting valuable info for little to nothing. You give us people who never had the oppurtunity to go to college or afford college a chance to do what we love for a living.I will always be subscribed to your stuff for as long as i live. Also do you have a used scanner you want to get rid of something i can afford for a few hundred dollars?? My email is randall.woods25@gmail.com or anyone else who might read this let me know send me a email thank you>>>
randall woods
11 March 2021
I wish there was a rating higher than 5 on this testimonial. You and your son are awesome. It is so competitive in this field and none of the older guys that understand this information want to give away their secrets or want to admit that they don't understand CAN networks. Thank yall so much for what yall do. Truly thank you
Man. I have been following Paul and his crew for some years and I have to say, you have made a big impact on this world with your knowledge. We appreciate you bro. Thanks
Daniel James
6 March 2021
Dear Mr. Paul Danner,
I'm from Sri Lanka. I have followed your SD Premium lessons, but I've couldn't complete all the chapters in your classroom lessons, since i was working in a private company here in Sri Lanka.
I'm looking forward to complete the remaining chapters soon this year. Paul, now i have gained some technical knowledge and skills from your valuable teachings, i'm looking forward to apply what i leaned in the real world. but i doesn't have any practical knowledge. i have this fear on me, so please advise me on this. And, Paul please give me a website link where i can access engine and electrical wiring diagrams Etc, of all modern\old Japanese and Korean make\model vehicles. Also, please recommend a very good make\model automotive Scanner\Scope for me to purchase for a reasonable price in the US.
Yours Sincerely,
Riyadh.

i want to know if you can ship to guam?

hey SD l've heard about your site fom another tech and l enjoy the video . l'm impressed with your videos they really help and l plan on purchacing the diagnostics book when l have the funds . l have a issue that l've posted in the forums hope you see it.

Benjamin Booth
O'neil's Econo Garage & Car Sales.
Odessa Ontario, Canada
Benjamin
12 February 2021
Paul has changed my life. I started working on cars with my grandfather when I was very young. He was a master technician for GM. I went into the Navy and got a good education in electronics. When I got out I started working for different garages about the time HEI started to come out. I saw many master techs frustrated. Long story short, I drifted away from the field and started a career with International Paper as a manager in one of their plants. I worked for 18 years before I got into a serious motorcycle accident that left me with serious issues with my balance and memory. I was able to retire from International Paper and to be honest was kind of lost until I came across some of Paul's UTube videos. I quickly became a premium member and started studying Engine Performance and everything just started to click. I contacted Joe Palarmo and got a lesson in programming computers. I then started my own mobile Diagnostic shop in Myrtle Beach SC. I constantly check the web for new videos that Paul has put out. It has seriously changed my life! I just want to say to Paul Danner if he reads this Thank You from the bottom of my heart! You have changed my life!!
David Wright
9 February 2021
I am really surprised how many things I have been able to fix since studying on scannerdanner.com! I am telling you if you like fixing things this is exactly what you need you will never get this information anywhere else for this price in your life and if you pass it up you will regret it Forever!
Robert A Medina
7 February 2021
Paul, I was just watching your video regarding your motorhome problem with a blown TCM. We in the marine business use what is called a "Terminal Tamer" on customer's batteries that have a lot of incidental battery connections. They are purchased through a company called "Boat Steering Solutions LLC". This should solve your problems in the future. Also, it is recommended that the heavier gauge wiring should be the first cable installed on the battery so that it makes direct contact with the lead surface of the battery, then the smaller terminals can be stacked on top of the heavier terminal but not to exceed more than three (3) terminals in addition the the main terminal. Hope this helps. John Hager - Southworth Marine Service LLC.
John Hager
1 February 2021
The material in this book along with Paul's lectures have literally changed my life.When I started following this program I was just a dealer tech trying to get a little better on my diags cause I was struggling a lot on that area but now I'm at point that I'm starting to become the electrical diag guy in my shop and one of the best things is that I no longer have to rely on manufacturer flow charts cause thanks to Paul's lectures and case studies I've developed a diagnostic mindset.Last but not least I'll be forever thankful cause I've gotten so inspired and positively impacted here that now my goal is to become the best diagnostician I can be.I haven't just found my passion but more than that, a way to help and serve people more by not being a parts changer.
Thank you Paul Danner!
Esteban J Reyes
31 January 2021
Most entertaining educational videos I have ever seen , since college in 74 , by going to Denver automotive and diesel college . But I have been out of the field , since then. Now retired going back into diagnostics I am loving it and would love to be a assistant to a pro for education. I need to purchase more tools so do a fast service to the public . Looking to spend about 400. In my own money . Assistance would be great by your program thank you gene
Gene miglionico
25 January 2021
I have really enjoyed your lessons. You are truly amazing. However I am a little tight on cash and have to redo my budget. However when I can i will return and continue. Thank you for all you have done! hope the best for your family and my God hedge up the ways of your enemy and clear your path. Love you brother.
Paul Danner, i would like to thank you from the bottom of my heart for what you do. I've tinkered with cars my whole life but not really on a professional level. The shop i work at now, i was nothing more than a tow truck driver who would change oil when i had nothing else to do. I started to watch videos on youtube to learn more about how i could help the other tech. Long story short, i found one of your videos and it helped me so much i found myself coming home from work and watching your videos for hours. Learning more and more everyday. Here i am several months later, I am a premium member on your website, and i watch them every night, as if i was right there in your classroom .The knowledge i have obtained has been priceless. I am now building my tools up with the stuff i need to properly diag and verify my findings. Its because of you and the knowledge you provide, that i am now no longer the tow truck driver, but have move up to a diagnostic tech, and have proudly found issues with a couple cars that have been overlooked by experienced technicians. I have no plans to stop either. I have made it through 2 chapters so far, and i watch every single video including all the case studies. My plans for 2021 are to have at least one of my ase certifications by the end of the year. I am hoping that here very soon ill be able to buy your book as well, and get a new scope (since im now the only one who can read one). I have a single channel but found out quickly i need more than just one if im to properly verify some of my findings. But anyway, i just want to extend my most sincere of thanks to you, your students, and everyone else who makes it possibly for you to continue to do what you do.
hey Paul, i think theres a mistake in my account I seen my chase app and it shows pending 2 x . like if your charging me 11 dollars and 11 dollars again so in total that's 22 dollars for 1 month. Love this and im learning alot. BTW i love your channel. and Please reach out to me back to my email to fix this issue. Thank you.

SCANNERDANNERS REPLY:
If you are being billed twice, it is because you subscribed twice. We can fix this for you and refund any double charges. Please email support@scannerdanner.com and provide us with your user name and email address and we will fix this right away
Javier Tellez
28 December 2020
I'm a 72 year old retired heavy equipment mechanic and was an aircraft electrician in the Marine Corps during the Vietnam War. I was always the electrical "go to guy." -- Learning a great deal about the newer cars and how to troubleshoot and repair them. Thanks Paul, Keep up the good work. This old Dog is learning a great deal from you !!!!
Robert Higgins
27 December 2020
ive been avoiding this whole pcm controlled thing for a long time,,but ive watched several vids,,and learned quite a bit..
mark smith
26 December 2020