Read/Leave Feedback
Welcome to the feedback page where you can post feedback and read feedback about ScannerDanners book and ScannerDanner Premium.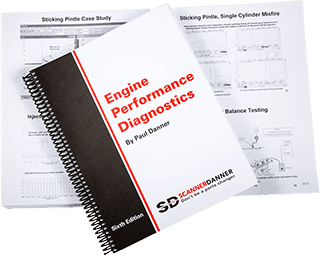 I have started by buying the E book. I'm mainly a heavy diesel tech. but have used all the principles taught here to advance my knowledge. Every single concept works on all platforms of the auto industry. By using the knowledge gained here i have used on marine engine, mining equipment and trucking equipment. I have solved problems without wiring schematics at hand thanks to the principle taught by scanner danner. Been a premium member for over 2 years now, not a expert but damn it feels good when you have a win in the field. we are all human and when I some how forget some stuff I have the channel and the e-book as a field manual. Thank you sir for raising the bar and making us better technicians.
I'm a retired AF master mechanic (Fighter aircraft), and master instructor for airframe, hydraulics, propulsion, and secondary power systems.

Now in retirement, I find myself helping many church friends with their automotive problems.

I became a beta tester for Foxwell Tech back in 2018, and one of the tools they sent me was an OS100 lab scope (Hantek). Thanks to Paul's training, I now know a lot more about the proper use of the tool and have already successfully isolated many faults in various cars and jet skis (yes those are computer controlled too.)

As the Chief of maintenance (USAF) for three different aircraft maintenance units, I knew we had our parts changers too. However, I always told my guys (after they told me they were going to change part x or part y), "No, tell me why you're going to change that part." You think car parts are expensive; just be glad you don't own an F-16!
Im watching you from 2 years i love all your videos and your case study thank you very much for your info i love you keep going
(Yazan)
I was watching the GM fuel pump relay testing video, and I was wondering if you've ever seen the directions for these new fuel pumps. I received a call from one of the shops are used to work for, They told me they put a new fuel pump and because of an Evap. leak and now the truck won't run. I asked him if they put the new plug on and they replied yes and sent me pictures. He wired it according to the directions for the correct make and model. I wish I could send you pictures but It doesn't look like the site allows me too. Anyways the directions were incorrect I wish I could show you the picture!
I am glad I stumbled across your page , I have learned so much about electrical. Electrical has always been a iffy area till I started watching and reading your e book I bought . I do have a request, do you have videos , or can you do a series on scope basics and how to use them more efficiently?
This is Martin with E-Z AUTO have been a mechanic since 1996 I would like to give a big thumbs-up to scannerdanner and his family for making all of this possible in the last two years and I've been studying videos proud to say I am a member of his premium channel the education that I gained from scannerdanner it's worth so much more than I can even explain then the little bit that we pay for it. I guess the biggest difference would really be going from a mechanic / parts changer to a auto technician I cannot really explain how thankful I am for all the sacrifice scannerdanner and his family makes to make this possible thanks again
GREAT WORK S GOOD RESULT
THANKS MR DANNER
thanks for the wonderful job.
what are crysler vehicles and the GM vehicles, otherwise you are a good teacher. i like your work steady.(SD)

thanks
Odongo Henry (Uganda)
I wish I had a teacher like you when I started, such an easy, understandable way you teach.
I went through dealer training, trial&error, books and a few years of just researching the particular vehicles .. I recommend you to everyone I can and all the new techs I come across helping because there's just no better way to learn the foundation of diag.
The best tool I have ever purchased is your subscription, even though I don't visit the site every week, the channel, the videos, it's priceless.
I wish you and your family a long and successful life, keep up the good work and don't stop teaching us!
Csaba Kisgyorgy

Your YouTube videos are awesome! Looking forward to premium channel videos. Your explanations are excellent, they really make me busy as a learner. I thank you as I thank God for you. Be blessed.
Your program changed my life. I went from a 40k earner to an 80k+ earner. Thank you so much..!!! God Bless you for what you do. Your premium channel is such a good deal. I went to tech school. they had no instructors even close to what you teach.
I am a retired electronics tech and today's cars undoubtedly have a lot of electronics in them. I just bought the ebook and it looks awsome.
I like your lessons and the way off explane this stuf.
Its fine to understand the way how a ecu use his info and to find out what can wrong whit it.
Career changing stuff. Would really like some SD stickers for the tool box though!
Hello,
Thanks for this. I have been a diy mechanic all my life. I'm 65 now. I have been looking for something like this for a long time. I have never felt up to speed on my diagnostic skills on newer vehicles. This is perfect. I bought the book as well. I love the in depth description of all the systems.
A great course!
I'm not sure if the video I watched on you Mercedes 500 is my problem but after seeing it I'm thinking it more in likely is. That's the best video I've see to come close to my problems. I will let you know how things turn out. My car the only think I have to get around with is a : 2003 Mercedes SLK 230 4 cylinder Supercharged. Thanks for the video.
This video looks like it was before Caleb as camera man. Lol. . It really doesn't matter. I have been watching you for 8 years at least .This is my 1st time responding to your videos. As usual this video is informative and educational like all the videos you and Caleb produce. Your explanation on how circuits work is phenomenal (circuit design)......BAR NONE.......BAR NONE Anybody that gives you a thumbs down needs to have their head examined. I am a former auto tech ( Mazda) for 25 years that eventually quit because of flat rate. I am now working in the forklift industry. I wish I found you while I was still in automotive. I apply your videos that I watch to troubleshooting a fault in a electrical ( 36 volt) forklift.. Your videos make me look like a hero for a new guy compared to the other guys in the shop. They come to me for advice when they have problems. I owe it all to you Paul. I wish I found you when I was in automotive. You would of made me look like a hero compared to our tech support idiots. Keep up the great content that you produce and God bless you and family. By the way..... tell your brother to start producing videos... I miss him and his approach to tackling problems. .

5

ScannerDanner

You're the man! I've learned so much from you over the years and now days so many people call me and ask what could be wrong with their cars lol. You have definitely changed me from being a parts changer to one who diagnoses and then I want to know why a part failed. I'm a auto body shop owner and opening a second shop November 1st not a technician by far but you have taught me so much I can't thank you enough and yes I do take the diag and repair work on and make green money at it . I don't know how to thank you enough but if you ever need collision repair work or paint I'll hook you up for free because your knowledge is priceless. Thank you…Edward Martin, Ed's Auto Body and repairs Dover pa 17315
Hi
I am from libya i do not have pay bal i have visa card is there way to pay for join premium channel
Tank you
Scanner Danner training and information is in valuable to any person who wants to work on cars. There are many trainers and many courses available, Scanner Danner provides down to earth , easy to understand, and a real practicle approach to testing and fixing modern cars. On top of this, a good sense of humour while training, you cannot fall asleep while doing this training! Any one who finds the time to do this training, will fix cars , without mistakes, this training is A1.Buy the book, Sign up here first!
I purchased this eBook in March of 2017. I look through here daily and watch all the videos over and over. Every time I see a video something resonates with me about a job I did or one that I am working on. I just found a wiring issue on a 2005 Lincoln Limo that knocked out everything. If it weren't for this book and videos I do not know if I would have found the problem. Don't be a parts changer. This information is invaluable.
I dont know where to start I could write a book, I've learned so much from ScannerDanner's premium videos as well as the book. I just want to say thank you because you have helped me change my life for the better and helped me find my passion I never knew I had.
The way you explain things and the way you put everything together is brilliant! I'm not even a quarter of the way through the videos and I've learned a ton that I did not know before. Very well worth the money it could be life changing for you like it was for me, give it a go this man is a genius! Thank you again, Paul!
good day mr Danner. i am really a big fan and follower of the great job you are doing. i have learnt a great deal from you primarily from watching your videos on youtube. your work has really changed my life so much that even my colleagues now call me black Danner. lol. my challenge right now is that i can't subscribe to your premium channel due to paypal restrictions in my country. if there is any other medium through which i can subscribe to your premium channel, please let me know. i am also an instructor in peugeot automobile Nigeria (PAN learning center) and i want to teach your test procedures and methods through your videos in class for my students. one more thing sir. i know you are a busy man, bt please i'd like to know how i can reach out to you in the future as there's a lot i want to learn and share with you. my name is ismail, i am 25 years old and i am from Nigeria. i have level 3 city & guilds certification in light vehicle maintenance and repair. here is my e-mail: itzabbeywess@gmail.com
thanks for your time
Hey thank you...you bailed me out today appreciate you sharing your knowledge in a practical way
Good day, Danner! I want to write here some small suggestions if that is ok. I do this just because I find the content to be more than perfect.

1. The price, 11usd is a joke even for me in Romania. I have learned so much from this and 11 usd is a bit to little. You can up the price to 20-25 usd and add some new features to the premium website.
2. If you have the time, check hpacademy and how they have laid the website and the paid version. I find that to be perfect and uses some checks on the content that you have seen till the end. On the premium website I find it a bit hard to look to the chapters and know where i left off. I use your videos for my cardio sesions, best time to learn, get some exercise and start the day.
3. I dont know how many people from Europe whatch your chanel but it would be nice to see some videos with some European cars like Bmw, VAG and Mercedes.
4. Please make a video with some further reading book, I found out about you from TomDenton, I had his books and chating with him on email he said to start following you. I know there are some good books out there and would love to know about them.
5. Europe is full of diesel cars, i know that you dont really work on diesel, but would love to see some content.

At the end of this, i have learned from you more than you could imagine, thank you for that.
By far the best source for information, real world testing, and ongoing education. I cannot recommend enough.
I can assure anyone if your willing to learn this stuff & apply yourself then there truly is no better teacher.

I watched 1 video every night for a whole year. Practising over and over the next day at work the theory I was being shown and the testing methods and after a year had passed I was 1000% better than I was before I began. I'm not ashamed to say it but before I watched Paul's videos I couldn't even use a multimeter and now I have my own garage specialising in vehicle Diagnostics, electronics, coding and programming.

Invest in yourself. It will be the best investment you will ever make.
You had mentioned in one of your videos about a website that had wiring diagrams. It sounded to me like they were decent wiring diagrams I It sounded to me like they were decent wiring diagrams and I can't seem to find the video? I was wondering if you can send me a copy of the link It would be a tremendous help..

Reply from ScannerDanner:
As you can see, this is a feedback page, and is not something that allows for a reply. In the future, please ask these questions in the comments of any of the videos, I see ALL of them and will reply there. Also, use my forum for technical help requests, and then finally if you have subscription issues, please email us at support@scannerdanner.com Please do NOT use this email for technical help requests. Thank you!
Mr. Danner,

Been out of the automotive field for a while and getting back into it.
Your book and Premium online is just what I needed.

Regards,
99 % of my life being a hd tech . Just seen your motor home alt r&r . I understand your comfort level breaking down , sometimes its the same for me with a car. LOL
thank you scanner danner for everything you do for us. i am literally addicted to watching all of your videos and reading your EPD book plus you are cool asf and I look at you as a dad I watch you so much. your kids are so blessed to have a dad like you lol. the knowledge you are sharing with us is right of your rosedale college. we are getting valuable info for little to nothing. You give us people who never had the oppurtunity to go to college or afford college a chance to do what we love for a living.I will always be subscribed to your stuff for as long as i live. Also do you have a used scanner you want to get rid of something i can afford for a few hundred dollars?? My email is randall.woods25@gmail.com or anyone else who might read this let me know send me a email thank you>>>
I wish there was a rating higher than 5 on this testimonial. You and your son are awesome. It is so competitive in this field and none of the older guys that understand this information want to give away their secrets or want to admit that they don't understand CAN networks. Thank yall so much for what yall do. Truly thank you
Man. I have been following Paul and his crew for some years and I have to say, you have made a big impact on this world with your knowledge. We appreciate you bro. Thanks
Dear Mr. Paul Danner,
I'm from Sri Lanka. I have followed your SD Premium lessons, but I've couldn't complete all the chapters in your classroom lessons, since i was working in a private company here in Sri Lanka.
I'm looking forward to complete the remaining chapters soon this year. Paul, now i have gained some technical knowledge and skills from your valuable teachings, i'm looking forward to apply what i leaned in the real world. but i doesn't have any practical knowledge. i have this fear on me, so please advise me on this. And, Paul please give me a website link where i can access engine and electrical wiring diagrams Etc, of all modern\old Japanese and Korean make\model vehicles. Also, please recommend a very good make\model automotive Scanner\Scope for me to purchase for a reasonable price in the US.
Yours Sincerely,
Riyadh.

i want to know if you can ship to guam?

hey SD l've heard about your site fom another tech and l enjoy the video . l'm impressed with your videos they really help and l plan on purchacing the diagnostics book when l have the funds . l have a issue that l've posted in the forums hope you see it.

Benjamin Booth
O'neil's Econo Garage & Car Sales.
Odessa Ontario, Canada
Paul has changed my life. I started working on cars with my grandfather when I was very young. He was a master technician for GM. I went into the Navy and got a good education in electronics. When I got out I started working for different garages about the time HEI started to come out. I saw many master techs frustrated. Long story short, I drifted away from the field and started a career with International Paper as a manager in one of their plants. I worked for 18 years before I got into a serious motorcycle accident that left me with serious issues with my balance and memory. I was able to retire from International Paper and to be honest was kind of lost until I came across some of Paul's UTube videos. I quickly became a premium member and started studying Engine Performance and everything just started to click. I contacted Joe Palarmo and got a lesson in programming computers. I then started my own mobile Diagnostic shop in Myrtle Beach SC. I constantly check the web for new videos that Paul has put out. It has seriously changed my life! I just want to say to Paul Danner if he reads this Thank You from the bottom of my heart! You have changed my life!!
I am really surprised how many things I have been able to fix since studying on scannerdanner.com! I am telling you if you like fixing things this is exactly what you need you will never get this information anywhere else for this price in your life and if you pass it up you will regret it Forever!
Paul, I was just watching your video regarding your motorhome problem with a blown TCM. We in the marine business use what is called a "Terminal Tamer" on customer's batteries that have a lot of incidental battery connections. They are purchased through a company called "Boat Steering Solutions LLC". This should solve your problems in the future. Also, it is recommended that the heavier gauge wiring should be the first cable installed on the battery so that it makes direct contact with the lead surface of the battery, then the smaller terminals can be stacked on top of the heavier terminal but not to exceed more than three (3) terminals in addition the the main terminal. Hope this helps. John Hager - Southworth Marine Service LLC.
The material in this book along with Paul's lectures have literally changed my life.When I started following this program I was just a dealer tech trying to get a little better on my diags cause I was struggling a lot on that area but now I'm at point that I'm starting to become the electrical diag guy in my shop and one of the best things is that I no longer have to rely on manufacturer flow charts cause thanks to Paul's lectures and case studies I've developed a diagnostic mindset.Last but not least I'll be forever thankful cause I've gotten so inspired and positively impacted here that now my goal is to become the best diagnostician I can be.I haven't just found my passion but more than that, a way to help and serve people more by not being a parts changer.
Thank you Paul Danner!
Most entertaining educational videos I have ever seen , since college in 74 , by going to Denver automotive and diesel college . But I have been out of the field , since then. Now retired going back into diagnostics I am loving it and would love to be a assistant to a pro for education. I need to purchase more tools so do a fast service to the public . Looking to spend about 400. In my own money . Assistance would be great by your program thank you gene
I have really enjoyed your lessons. You are truly amazing. However I am a little tight on cash and have to redo my budget. However when I can i will return and continue. Thank you for all you have done! hope the best for your family and my God hedge up the ways of your enemy and clear your path. Love you brother.
Paul Danner, i would like to thank you from the bottom of my heart for what you do. I've tinkered with cars my whole life but not really on a professional level. The shop i work at now, i was nothing more than a tow truck driver who would change oil when i had nothing else to do. I started to watch videos on youtube to learn more about how i could help the other tech. Long story short, i found one of your videos and it helped me so much i found myself coming home from work and watching your videos for hours. Learning more and more everyday. Here i am several months later, I am a premium member on your website, and i watch them every night, as if i was right there in your classroom .The knowledge i have obtained has been priceless. I am now building my tools up with the stuff i need to properly diag and verify my findings. Its because of you and the knowledge you provide, that i am now no longer the tow truck driver, but have move up to a diagnostic tech, and have proudly found issues with a couple cars that have been overlooked by experienced technicians. I have no plans to stop either. I have made it through 2 chapters so far, and i watch every single video including all the case studies. My plans for 2021 are to have at least one of my ase certifications by the end of the year. I am hoping that here very soon ill be able to buy your book as well, and get a new scope (since im now the only one who can read one). I have a single channel but found out quickly i need more than just one if im to properly verify some of my findings. But anyway, i just want to extend my most sincere of thanks to you, your students, and everyone else who makes it possibly for you to continue to do what you do.
hey Paul, i think theres a mistake in my account I seen my chase app and it shows pending 2 x . like if your charging me 11 dollars and 11 dollars again so in total that's 22 dollars for 1 month. Love this and im learning alot. BTW i love your channel. and Please reach out to me back to my email to fix this issue. Thank you.

SCANNERDANNERS REPLY:
If you are being billed twice, it is because you subscribed twice. We can fix this for you and refund any double charges. Please email support@scannerdanner.com and provide us with your user name and email address and we will fix this right away
I'm a 72 year old retired heavy equipment mechanic and was an aircraft electrician in the Marine Corps during the Vietnam War. I was always the electrical "go to guy." -- Learning a great deal about the newer cars and how to troubleshoot and repair them. Thanks Paul, Keep up the good work. This old Dog is learning a great deal from you !!!!
ive been avoiding this whole pcm controlled thing for a long time,,but ive watched several vids,,and learned quite a bit..
This is the best training any auto tech needs. Pros.and amateur alike. God Bless you and family Danner have your self A Happy And Merry Christmas And a Happy new Year.Stay Safe.
My subscription has expired. However when seeking to re-subscribe an Error Message states that I'm already a subscriber & that I can't subscribe twice.

Please advise.

SCANNERDANNERS REPLY:
Please email support@scannerdanner.com we can absolutely help you! This is a feedback page only. Thank you!

Stephen
Hi Man,
for time being I am very interesting on Automotive electrical part so if I join you will I get training and help on that will you provide me prints for various make and model or where I can buy

SCANNERDANNERS REPLY:
Service information (wiring diagrams and flow charts etc) are not provided as part of this training. The service information program I use (MitchellOnDemand) runs about $160 a month. I do have a DIY link that you guys can use that runs $20 for a months access for a single car https://eautorepair.adtrk.biz/?a=10817&c=10032&p=r&s1=
But as far as an SD Premium subscription goes, you will not find this type of training anywhere, especially for $11 a month. Pennies on the day my friend. Thanks for your interest!
I will let me keep it short and simple I wish I knew exactly what you know and diagnosing electrical problems on cars I have seen many of your videos and the way you teach inspires me despite all the negative comments I might get from other people that seen me trying to fix my car At the moment I don't have the Money to buy your book but when I do I Most definitely will I hope to learn many things from your work no doubt about it I am here to stay and Getting the same knowledge that you have because this is something that I am into as they say you will never work in your life if you do what you love
Menu is saying I am not a subscriber, hence I cant watch vids here. Will you please check to see what is wrong?

REPY FROM SCANNERDANNER:
Please email us at support@scannerdanner.com with your user name and email address that you registered with and we can help you. Thank you!

Paul, You guys are awesome. I do enjoy every lesson. Ill be leaving for a while whereas my wife is sick. But hope to be back to learn something else. You have taught me so much. GOD bless you guys.
I have been an auto mechanic for 3 years. I have been searching for something to help me gain a little more competitive edge in the industry and help me be worth more as a mechanic. I have been frustrated with the shop I work at and their way of "guessing" what the problem may be. I have only watched one video so far, and yet I am sure that this is the information I have been looking for. Paul gives excellent instruction and I have already learned a few things that will help me be more accurate and quick in my diagnostics. I'm very excited to continue. Feels good to be learning again.
I love the teaching method of attacking each problem from every single way possible. The more ways you can test a fault the better you are at finding oddball ones. I really enjoyed the videos on this channel.
I wanted to know if I could use all lessons in the heavy equipment field? Thank You for your time.

SCANNERDANNER'S REPLY:
Absolutely! I would say a good 75-80% of the material that I have directly transfers to the diesel market, in fact other markets as well! . Electrical and electronic troubleshooting is no different no matter what you are working on!
Thanks for your interest!
Paul
Just wanted to say your videos have replaced Netflix for me! Watch them nightly . They put me to sleep much faster , only kidding. They are great!! I am not a mechanic by trade , I am a Locksmith, I got in to reflashing some vehicle Modules( mainly GM , Ford.) for local mechanics. Started watching your videos To learn how to test systems.
You already made me money! 2002 F150 no comm , Wiggle test around the fuse box found a
Pinched wire behind the Cruze control motor.
I ordered your book and will be stepping up to the premium after it arrives.
How I can unsubscribe?

SCANNERDANNER'S REPLY:
Cancellation of your SD Premium subscription is done directly through your PayPal account. If you need additional help, check out our FAQ page where we provided a direct link to the PayPal page where you can do this. Thank you for your time with me!
Hi. I watch South Main Auto videos on Youtube. On occasion Eric mentions Scanner Danner videos. I watched one and I was impressed.

I'd like to read or browse your book. I went to Amazon to find it, but it does not seem to be available: https://www.amazon.com/s?k=engine+performance+diagnostics&i=stripbooks and https://www.amazon.com/s?k="Paul+Danner"&i=stripbooks .

I see there is a way to buy the book from the website, but I don't trust you or your payment processor (yet). I don't want you or your processor to have my credit card information. On the up side, I trust Amazon and they have my credit card information.

I think you should consider selling your book on Amazon. Amazon is one of the largest bookstores in the world and you will reach a wider audience. Amazon availability will also bridge the gap in trust that exists because I don't have to trust yet another external entity with my banking information.

Thanks in advance for considering Amazon.

And thanks for the videos. The videos look interesting.

Jeffrey Walton
Pasadena, MD
United States of Corporate America

SCANNERDANNER'S REPLY:
We use PayPal for all of our transactions. I will not and do not ever have your credit card information. Also, you do NOT need a PayPal account to purchase either the eBook or paper book. Our paper book sales are handled by AESwave, so if you chose that option, you will be redirected to them. They are THE most trusted company in our field. Ask Eric O, he will tell you the same thing.
Unfortunately, I have no plans on selling on Amazon, they take a huge commission to do that and I just simply do not need their platform to market my book. On occasion, my friends at AESwave have sold my book through Amazon, so if you see a history there, it was from them. But again, because of what Amazon takes, it is not worth it.
Hope you reconsider. Thanks!
I need to change my payment method due to CC fraud. It should be under Membership Subscription Information. I've dropped every window without results. Please assist.

SCANNERDANNER'S REPLY:
PayPal handles our subscription service for us. Sign into your PayPal account and you will be able to change your credit card or preferred payment methods there. Thanks! If you need additional help, email us at support@scannerdanner.com
Okay you deserve 5 stars. I have only one suggestion. Waveform library. I know iatn has one, I know Facebook has groups, auto nerds, pico , diag.net ,etc.

I think a place where everyone that visits your page can upload their known good waveforms and view others would compliment your premium customers experience. Keep up the awesome work you're doing for automotive community
Hi Paul,
Love all your stuff. I enjoy reviewing the vids and I'm getting better and quicker with my diagnostics. My customers are getting better service and I feel a lot more confident when I call a bad sensor. Thanks for what you do. It's a great resource for me.

Richard from Hobart, Tasmania
This is awesome, very clearly presented and entertaining at the same time. Real world based, real people. Very highly skilled. Stay on this channel and you will get up to date on all the newest systems! This is the best way to get years of experience taught to you in an entertaining way. I can not recommend this enough! Awesome!
The 5 volt reference was my problem on my Prelude input side . Thanks for all the good information I was able to get my car up and running I'm going to continue the course all the way through. Thanks
is it possible for someone with not much experience working in a garage to go through your course, continue learning through other methods, etc. and possibly be out on their own, doing mobile diagnostics?

REPLY FROM SCANNERDANNER:
Denci,
No question in my mind. If you have the mind for this, I can teach you. Sign up for the 14 day free trial, watch the Navigation and where to start video on the premium home page and check it out for yourself.
Start in Chapter 1 or in my basic electrical classes.
Thank you!

Just watched your Allison speed sensor video. Very helpful. I have similar issues with my 4060. Speedo erratically high, harsh downshifts, and unable to keep cruise on. I'm going to order the output speed sensor and go from there. Thanks!
Thanks for all the training, this is excellent! I am a newbie, and want to open my shop in Mexico. Many of the tools that we use here are lower in budget, but all of the techniques that you teach are the best! It would be great to be able to get a printed copy of your book in Mexico, I dont know if you do international shipping. I learned from you watching schrodinger´s cat, a channel in youtube from a very effective do-it-yourselfer, congratulations!

REPLY FROM ScannerDanner:
Thanks so much! And yes, we can ship a book just about anywhere in the world. AESwave is my exclusive paper book provider and you will be redirected to their site if you click on the Buy the Book tab on my site.
Dear Mr. Paul Danner, I appreciate your hard work. I am from West Africa, Liberia. I want to subscribe to your premium subscriptions,but I don't have PayPal account. What's is the way out.Please help me.

FROM SCANNERDANNER:
The only way to subscribe outside of PayPal is to pay for a 6 month ($66) or 1-year ($132) subscription upfront. We can send you an invoice that you can pay with any credit card. It will still be a PayPal invoice but you will NOT need a PayPal account to pay for it.
I can also open premium up for a few weeks for you first, to make sure it is what you are looking for, before paying for anything.
Let me know what you want me to do. If you'd like the free trial, I need you to sign up for an account on the home page of my website and then send me your user name. DO NOT sign up for SD Premium, just a free account from my home page and email me your user name. I can then open premium up for you on the backend of the website. In the future please do NOT use this feedback page for this type of stuff, email me directly at support@scannerdanner.com
i paid for my subscription on 8-14-2020 and it wont let me see anything. what gives

REPLY FROM SCANNERDANNER:
Miguel, as you have already found out, this is not the place to get help for these types of issues. For others reading this, please email support@scannerdanner.com for any login or payment issues. We take our customer support seriously and my wife and I are the only ones who handle our support emails, so you can be confident that you are speaking to someone who cares.
Thank you!
I've been in this industry for 35 years, L1, X1, ASE Master Technician and just recently a subscribed member to ScannerDanner.com. THANK YOU, for every video and all of your training courses. I get to learn and add to my skills and get a refresher every time I tune in.
I like that you are humble and laugh every time when you speak on the "PO" vs the "P0", I use to correct my trainees and employees about that all the time. Another one is saying "VIN Number", I tell them saying that is an oxymoron, VIN is Vehicle Identification Number not Number Number. Hahahahaha!!!

One other thing, I as a long time Snap Scan-Tool user (Verus Pro) welcome you to my club as a Master Technician that is also learning as I go with the Autel MaxiSys Ultra. Great device, lots to learn. The WaveForm Generator feature has been a game changer to my diagnostic game.

You and Caleb are a great tandem adding your Brother in at times makes the experience great. I love the bond you three have.

Keep up the GREAT work Paul Danner, Blessings to you and your entire Family.

RJ Jay


My 2006 Grand Prix will crank but no fire to the fuel pump. I've installed a new pump, changed relay and checked fuses & changed the exterior fuse box but still no power. I can jump the pump at the rear and get pump to run and disconnect then try to start and car will run shortly. What do you think the problem might be? The only thing I have not changed is the crank & cam sensor and ignition switch

REPY FROM SCANNERDANNER:
Please use my forum for these types of questions. It is free to join https://www.scannerdanner.com/forum/post-your-repair-questions-here.html
Thank you! As you can see this feedback page does not offer us the ability to communicate properly but the forum does.
My question is why do I not see you using a high dollar fuel pressure/volume gauge.
I am considering buying one but do not want to if it is really not necessary there is a million other tools I could use.






Hi Paul,
I have been watching your videos on YT for the past two months and I can say that YOU ARE THE BEST OF BEST. I wish you all the best. If I had lived near PA I would definitely met you in person. My background is in IT, but I love to know how to diagnose a car logically by applying science and common sense.

Thanks,
Omar
Amazing book, Thank to Rosedale and spécial Paul Danner , you gave me after and accident last july 29, and for de next year ,have to relax and go and start again those Chapter and listen carfully, after few week's i am trying to put some real glue to make a puzzle chapter after chapter and after that every parts every volt amp e.t.c i decide to go little and very litlle to understand E because i am French from Canada, i have running how many kilomètres to join U at this beautiful name Internet, and final I realize after this bad accident I found some thing's to running my head at listen to this 200% no wiring diagram not needed, few 10 in 10 min, how we can be fast and pin point of all resistance all parts name All Ground Spec Deffect, Crazy Crazy tank's Scanner Danner Cia
I would just like to thank you for sharing your knowledge with everyone! When I started my 2 year automotive program, I quite my job and opened a mobile mechanic business to help me get through school. I have used your knowledge along with my teachers at Wenatchee valley college to build my business from the ground up. I started with a rusty old truck and a few tools.I now have a small shop and a fully functional mobile service van. You have made my dream of owning an automotive repair business possible. Seriously thank you
Hi,sir ,yes you have to know that you are like a miracle for me also ,if you can serch in between all of the comment that you recieve i've send sth like the same for you ,i'm an auto mechanic and before following your channel my jub was just to do simple things like replacing timing belt and so on,i'm very proud of saying that following your channel opened a new window of mechanic for me ,STFT,LTFT for example is meaning less in the field that i'm working here in my place ,also you and other masters like ivan ,keith and others caused me to learn english and improve it, unfortunately i've same problem ,iwant to by your book but there is no way in my placeto pay for it,i'm looking forward to see you responding my comment also.
Good bless you and protect your family bro.with the best wishes for you man and all of the other masters like you that help other ppl without any expectation.
You've taught me more about my scanner than any snapon video's I've seen to date.
I watched all there's at least 3X's and they didn't teach you anything you should of already known. They sell a high tech scanner and expect you to know all about it. Thank you, John
I love what you are doing here. It has helped so much. I have had to pick up alot of slack at my shop bc our lead tech got fired. Now I'm next in line. So alot of pressure for a 25yr old who's trade school teacher sat in his office and never gave lectures. Up till now all my diag skill has been self taught. So thank you again. The only thing I could ask for from this channel is away to know where I'm at in a video or which ones I have watched. I'm very busy and most of the time don't have time to watch a full hr video. Again thank you for all the lessons.
Excellent stuff Paul. Love your straight forward manner and your honesty. Telling of your mistakes is the sign of a good teacher. The industry truly needs more of you. Have you considered cloning ?
Great Premium site.Q will you be doing any NEW SNAPON VERUS
EDGE SCOPE TRAINING THIS YEAR? ANY NEW BOOKS OTHER THEN THE CURRENT ONE?
THANKS .THOMAS SPINA
very good materials both videos and literature parts
One of your on line student from Lancaster PA . English is my second language and I am so proud to be your student. thank you for your help.
I am a mechanic by trade. I am 48 years old. I started my mechanical career in a machine shop. I worked on pneumatic and hydraulic systems there. I then went to the auto field for a few years. I was only able to learn what I could pick up from the more advanced mechanics in the shop. so I moved on to work on Industrial equipment such as Forklifts and Aerial equipment. I was able to take a five year course while being there and many Factory direct training opportunities over a period of 16 years. I now work on earth moving equipment for the last 5 years. Caterpillar, John Deere, Volvo, Terex ect. over all the years that I have worked and had training, no one has ever tought me as much or as well as Paul Danner has. People are so very blessed to have this man make this type of training available to the. He is changing the world and making mechanics better all over the world. his training has helped me in so many ways, I just wish I could have had a trainer like him so many years ago. its been a very hard road to travel because I missed out on this type of teaching. I have been tought by many factory direct instructors, but not anywhere close to Pauls
Greetings. I appreciate the effort you put to make everything work. I have been going through the test papers. they really make a difference in enhancing my understanding. However, they dont seem to cover all the topics as they only extend to week 8. Can more of the papers be uploaded if available? Thanks and have a great one.

The Marathon Champion
REPLY FROM SCANNERDANNER:
You will find chapter review questions for all the chapters in my book in those 8 weeks. My class at Rosedale Technical College is 8 weeks long and that is why they are segmented that way. Thank you!
First time here
how can i get an answer from you when i had a question working on a car problem
REPLY FROM SCANNERDANNER:
As you can see, this feedback page is not the place. Use my forum! It is free to join and I have paid moderators who are there to help me help you guys! If you have a specific question about a Premium video, you can post those in the comments sections of the videos (just like YouTube) and I will answer those. If you have specific help requests for a car you are working on, again, those need to go to the forum. I cannot keep up otherwise. Thank you!
I haven't joined yet but the videos on YouTube are excellent, your skills as a teacher and a machanic are second to none
Just wanted to say thank you for the awesome content and information. I've really progressed in diagnostics because of this site. With your help I passed my L1 test on the first attempt yesterday.
its very good explaination.
discovering SD and joining SD premium was the best decision I have made since I can remember, it didn't cost alot for premium but has transformed my understanding of vehicle electronics beyond what I would ever have been able to discover by my own experience.
once you are equipped with the knowledge on offer here it builds confidence, and the fix success rate goes up along with efficiency. and you start to enjoy not being frustrated the same way.
if you really are hungry to learn join up and run with it you will be glad that your historical self made the decision ?.

I'll tell you what... my diagnostic capabilities have come so much further than I ever thought. Last week, solved a no start issue on a 2001 mercedes c320. Found there to be no voltage going to several modules in the vehicle, with no ability to communicate etc. Was able to trace voltages back to the front SAM using methods I have learned almost completely from scannerdanner. Resolved the no communication/power issues and still no start. Then found a faulty relay that was activating, but only allowing 300 mv to get to the starter relay. Without his teachings, I wouldnt be able to make the money on the side that I do. It's amazing the difference it has made.
Before scanner danner I was working in a dealership replacing parts according to codes . One day I was working on a older dodge ram and couldn't figure out why the fuel level wouldn't read . Then I so happen to stumble upon a guy teaching students in a classroom how to diagnose a faulty tank sending unit. I was able to diagnose and make money on that repair. https://youtu.be/SIR-quUzZwY. This video is what made me realize I needed to better myself. Soon after I'm watching every free video I could of mr paul danner. I work on mostly medium and heavy duty fleet vehicles , mostly diesel and some gasoline. The foundation he provides works on a wide variety of vehicles . I then told myself if I'm learning this much on the free videos I need to invest more time and money to get myself to the next level. Once I was into chapter 3 I was testing and understanding circuit design on the vehicles at work instead of grabbing parts off other vehicles and guessing. I took an even bigger plunge and quit my job to work in the oilfield industry. I start off this job fixing trucks that everyone just gave up on and that caught the attention of the shop manager. Months pass and I'm fixing more vehicles in a week vs the guessing techs in a month. Replacing parts that fixed the vehicle the first time. Soon after I'm placed as foreman and every job since, due to my ability to diagnose and helping others to diagnose and taking the time , to help them understand why I came to the conclusion of the diagnoses. Right now I'm moving up to being service manager. To sum up this long story I really encourage you to take time and invest in your life because paul danner changed my life. My annual income tripled since I invested in scanner danner premium, if you take the time to learn then there shouldn't be any reason why you cant better yourself. Thanks paul I owe my success to your training and I will never forget that.
I went to school at a well known technical school for automotive tech and paid a lot more for a lot less information than Paul Danner gives you on this site. The premium course is well worth the subscription. Skip the expensive technical school and just pay him. He's a better teacher than what you get with the technical schools, he is more professional, and you can learn at your own pace without all the distractions of the dumb guys around you who aren't there to learn.
I love the class so far. I had bought the book a while back it is packed with information and my wife is paying for the class for my birthday.
Excellent work and teaching sir
It's worse than watching a series on Netflix can't stop watching these videos. Get the book pay the subscription and follow along worked on Aston Martin and jaguar cars my hole life 25 years and have learnt so much right here scanner danner your the man.

Andy northern Ireland
Awesome content Paul! Been a premium member since your scanner Danner premium channel on YouTube began and continued to be on your website! Not planning on canceling anytime soon. AVI on demand charge over $100 per video for 1-3hr content on many videos, it is very good content I'm not going to lie but yours is as good as theirs and with 1 purchased video from avi you get a whole year subscription at your premium site! Can't beat that infinity times! Lol. Thanks to you and your online class I've been able to diagnose cars even "technicians" with "years of experience" haven't been able to diagnose. All credit goes to you Paul! Thank you!
too many things a learned.
Paul, hey, new member to premium. I've been watching your videos for over a year now on tube almost enough to think we'd be buddies. Hoping you might know a way to get ASE coupon/voucher A1 -A9 certified wanting to take L1 this week, know I can pass after your training :-) You guys are the Best!
Micheal Cox

Signed frugal, Wichita,ks
Hello, I just want you to know that you have been followed all the way in Serbia. And i have been amazed with amount of knowledge that you have and that you are willing to share your with others . I just want to say thank you, and to ask you do you know where I can find similar information about diesel engines. Best regards, and many success in life!! !