Read/Leave Feedback
Welcome to the feedback page where you can post feedback (at the bottom of the page) and read feedback about ScannerDanners book and ScannerDanner Premium.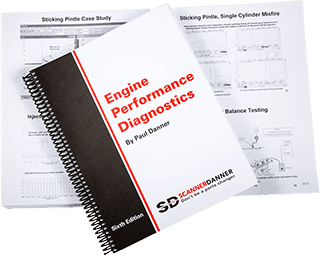 Tim S, truly want to give Paul a big thank you for helping me with subscription issue. having a big problem with it, he personally got involved and solved it. So thank you again for your help and wanting to help someone succeed.
tim siders
11 December 2018
Hey paul.. I would like to know, i have purchased your book, can i print it and make it hardcopy for myself?

From ScannerDanner:
The eBook cannot be printed from directly. I can offer you an exchange and you pay the difference for the paper book. Or I offer $20 off the paper version as an eBook owner. Email me at support@scannerdanner.com to discuss this further
Ally
Private |Electronic technician
10 December 2018
I love the website. It contains a lot of information in an organized manner. I have one suggestion though. I don't know whether or not this is possible. But it would be really cool if, under each video where the topics covered are listed, there are time stamps that can be clicked to fast forward the video to that point. It's not something that degrades from the experience of the website, the website is great. It would just be something cool to have. Love the website Danner, great job!

Reply from ScannerDanner:
Absolutely this is something we are trying to do. JWPlayer is our video hosting company and this feature is not yet available, but we are always looking to make improvements wherever we can.
Thank you!
Nathaniel
4 December 2018
Hi ScannerDanner, Thank you for all of the great material! I am learning everyday and getting better with your book and videos. I have a question with chapter 15 2002 Ford Taurus fuel system part 2. Why would a low current amp clamp be helpful in diagnosing a fuel pump, or any faulty component? Here is my confusion, if the pump is bad and there is no voltage drop or current flow, doesn't that mean there could be an open wire?

From ScannerDanner: Billy, this is not the place for technical support. As you can see the format of this feedback page is not set up for back and forth exchanges. Please post this to my forum. It is free to join. Hope to see you there!
Billy Esposito
4 December 2018
It's nice to have a hard copy that I can reference at any time, whenever my brain stops working ... which is often as I pass through my mid 40's (hahaha).

With the Premium Channel and this book, there's no drivability job I'll refuse for repair work! Instead of refusing newer vehicles like I used to, I enthusiastically take them on!

THANK YOU Paul, for the book, the Premium Channel, and everything you do!
Smitty Smithsonite
27 November 2018
Hello Paul first of them all. I want to thank u for all the great work u done in the automotive field a little about me my name is Victor Aguilera from a little town called soledad in California I basically started from nothing in the automotive field know I hold a position as a mechanic in a shop uve change my life completely I owe u alot from my understanding of using a scope and actually understand wats going on I might of never gone to rosedale tech but I cud honestly say I feel like I'm one of your student
Victor Aguilera
22 August 2018
The more i read your book and watch the premium video's the more everything falls into place and becomes easier to understand.Anyone who is interested in automotive fault finding needs to get both the book and premium channel as you will not find a course like this anywhere for the price.Thank you
Paul for sharing your great knowledge ,the way you teach is awesome !!!

Thank you very much Scannerdanner for all your videos , I'm very glad I found your videos on YouTube over a year ago , you changed my life , I'm not a part charger anymore , thanks again man. I had never seen an instructor working that hard like you do , thank you for caring , thank you for making sure we understand what you are teaching . my name is Severiano from Venice beach California.
Severiano Hdz
21 August 2018
Your applied theory in this book is outstanding ! As a retired auto electrical and import auto instructor, I would highly recommend this book anyone interested in learning the basics of computer interfacing. This knowledge base is critical in this field.
A very good job done !
Bob Paetzel
21 August 2018
I've been watching your videos for a couple years now, bought your e-book and am a premium subscriber. I wanted to say thank you for all the knowledge you share. I've been a tech for 20 years and never had the opportunity to learn from someone like you. My skill set has grown in leaps and bounds since subscribing. Thank you for your hard work and dedication...it is much appreciated!

Jay Newson
29 August 2016