Welcome to the feedback page where you can post feedback and read feedback about ScannerDanners book and ScannerDanner Premium.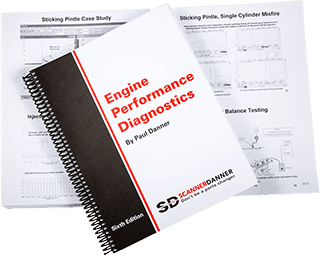 Been looking to update my older modis scope for awhile and watching you and others use the pico was impressive. As with some other youtube producers, I try to compensate them for the help I received.

But what really enticed me to make the purchase of a pico scope from AES was the included SD premium subscription . Great idea to bundle the two together!
Thanks and look forward to digging in
Kevin J Ingalls
30 April 2019
2008 Hyundai accent hatchback 4 cylinder 1.6 engine Automatic. 99,000 miles
It cranks but wont start. I put in a fuel pump, 4 spark plugs, 4 coils, crankshaft sensor, camshaft sensor and replaced the battery.
I ran a autel scanner but only gave me sub codes $7EF and $7E9 A/T. I don't know what else it could be. I'm thinking ECM???

ScannerDanner's reply:
As you can see, this is the feedback page of my website and does not offer the ability to reply and communicate with each other, this is what the forum is for, please post your automotive questions to my forum, it is free to join. Thank you!
Larie N Bolton
29 April 2019
In an electrical engineer that was working and due to a bad injury 3 years ago was out of the force for a little while...
Getting back to the working phase and trying a different path ( working on the ground) this time.. Started customizing cars and started to enjoy it. I repaired a few cars for friends and they were happy ( made money) too, lol.
I also do residential electrical repairs and maintenance for customers also .... Little profile of myself, lol..

Do you have a specific meter you use or ( ideal or fluke mutimeter).. I'm old school, I use a little scope, meter, jumpers signal substituting.. Nothing fancy... Recommendations on mutimeters....

ScannerDanner's reply:
As you can see, this is the feedback page of my website and does not offer the ability to reply and communicate with each other, this is what the forum is for, please post your automotive questions to my forum, it is free to join. Thank you!
David Figueroa
21 April 2019
Hello Danner and all,
Newb to premium, but not to electronics, or auto mechanics. I signed up for the trial, and i just wanted to poke in to say that I am never looking back. There is such a wealth of information here, that I feel it would be silly to do so. If youre on the fence, you can feel confident, and jump on in. Even if you never end up doing this type of work as a professional, the skills you will learn, even more, UNDERSTAND, are worth so much more than the price of entry. Keep up the fine work, and look forward to everything this website has to offer. Thank you for making it available
Travis Wasko
15 April 2019
This guy. Knows his stuff. Super smart thanks !!!!!!!!!
hello Paul my question to you is simple . Do you know if it is a tools that combines DDM/OSCILOSCOPE/SCANNER all in one . I am just trying to decide on what type of equipmet to buy. I am interested in become a diagnostician like you. I know easy to write but extremely hard to achieve. I barely started reading about about cars. I will greatly appreciate if you can explain about scan tools and how to decide what to buy depending on specific needs. thank you . God Bless

ScannerDanner's Reply:
As you can see, this feedback page does not offer the ability to reply. Please post these types of inquires to our forum. It is free to join! Thank you!

Hey scannerdanner,
Thank you for taking the time to make these awesome videos and supplying testing and diagnostic strategies to the auto field, I have learned a lot from your videos and knowledge!
I was wondering if you had a case study about analyzing MAP sensor data (signals/voltage) waveforms using the Pico? I have watched your Hummer videos and they where great. However I am having trouble analyzing MAP signals to isolate valve issues or misfires due to engine mechanical faults. If no case studies,Do you know of a resource that I could obtain MAP sensor analyzation information?
Thank you!
Anthony.

ScannerDanner's reply:
Thank you Anthony, as you can see, this feedback page does not offer a "reply" option. Post your questions to the particular video that it applies to, or to the forum and I will do my best to answer them. Thank you!
If you're on the fence on the book or premium dont be! I have been to automotive schools but i have never absorbed as much information as i have than with scanner danner's book. I have my a6, a8 and L1 ase but i am still constantly learning from techniques from premium video subscription.
Hello Paul ,

Code po430 that I committed about yesterday is fixed, Did not replace , didn't clean or add lacquer thinner to fuel lol . After researching all possible issues, I was ready to replace it, I barrowed a friends scanner so I could use the training I learned here , found that the truck was running just a little on the rich side . So before I did anything else I cleaned throttle plate and MAF then started the truck and the code cleared it's self instantly, in shock really I drove it while monitoring the fuel trims , STFT check out after about 50 miles or so LTFT went from - 13 ish on both banks to -5 /-7 ish still no check engine light and truck running great. Once again like to thank you sir, I am going to keep a close eye on this one but I feel the issue has been corrected.


Toby Rogers
25 March 2019
Hello sir,

Paul first things first absolutely best decision I have ever made is joining your premium channel I have never been more confident about the cause and diagnosis with the amount of time saving compared to before I began watching your videos .I am also currently dealing with a GM PO 430 code I have when through the material you have on the subject and I have also researched possible causes with nothing that stands out . Seeing how there's not much information about the causes for cat failure and it is one of our companies field service trucks and I love a challenge figure I will take a stab at it . Conditions that I know , 2012 Chevy 3500 4x4 we bought it used with 82,000 miles in November, Came from Billings , Montana . We are located in Williston , ND . Currently 87,000 ( mileage estimate not exact numbers) when code activated temps changed from -20 averages to 30 degrees F . We generally use 87 octane fuel and add a 16oz can of sea foam at each oil change at monthly intervals during winter months truck idling most of the day and parked inside at night . Since this is the first time I have delt with this code and there's no other codes, engine is solid runs and pulls great . Waiting on my scanner to come in the ol snap on pro link quit me lol dang cold weather so I will update ya as I learn more. If you have any suggestions or ideas I would definitely like to hear them ! Sorry about the length of comment it is the short version of what I would like to write ! Snap On needs to develop a Danner Scan/Scope LOL ! Anyway sir again thank you for taking time to share your knowledge, A tool all mechanics should have in there box is your book and join premium.

Red77
Toby Rogers
24 March 2019
I am a self employed mobile diagnostic mechanic and ecu reflash / programmer. I did an apprenticeship in the UK ?? and left with a distinction. I was a patrol with the RAC and have been self employed for over 15 yrs. I believe in education and personal improvement to be the best I can for my customers. I have been watching premium for 3 months now and can honestly say I have learned more there than a 5 yr apprenticeship and the style of classroom with live car fault finding really helps to demonstrate as well as give the background theory in a clear way. I'm here to stay keep up the great work and I love the ebook too study at my pace perfect. Thanks Paul and Caleb the camera guy.
Stephen Hayes
13 March 2019
Hello Paul,

I have been watching your YouTube channel for a couple of months and have learned a lot , you explain electrical systems better than any that I have ever seen look forward to learning a great deal more . I work mainly with natural gas converted Diesel engines , have been a mechanic for last 20 years deal with a wide range of equipment semi truck to duel fuel and natural gas generators.Have never been very good with electronics . I would also like to say that the only thing that I don't like about the ebook is that I can not move it to my iBooks where I keep all my diagnostic book is it possible to get a refund on it if not I understand , that being said I will be purchasing the paperback version. Thank you for your time and instruction looking forward to expanding my knowledge with the premium channel !

Red77


REPLY FROM SCANNERDANNER:
Thanks so much Toby! As you can see this feedback page does not offer replies to comments. I have no problem at all for a refund of the eBook and or an exchange with the cost going toward the paper book. Email me at support@scannerdanner.com and I can handle that for you personally. Thanks again!
Toby Rogers
12 March 2019
Thank you very much Paul. Keep up the great course work. Your efforts have become the spearhead of our industry, your unorthodox approach to diagnosis has proven itself many times over. Your content is leading edge/ fantastic.
Rudy Fierro
10 March 2019
I started with your 14 day trial and I started with the Verus training video. I currently attend the automotive program at American River College in Sacramento California. I just recently finished my engine performance class and just recently passed my ASE A8. I also recently passed my California Smog inspectors license. I was looking for a class that meets ASE L1 and I found it here there is no Class at my College or any College in sacramento that offers it and I'm glad I can study new material and hopefully pass my L1 test and be ahead in the field in my area.
I do have one suggestion that would help others to carry on where they left off. The next day I do find myself trying to figure out where I left off and I feel if there where check mark boxes next to each video and each chapter it would help me and other users to find where they left off besides that I have learned alot about troubleshooting and I am happy knowing I will use this knowledge for the rest of my life.

Danny Rothwell
4 March 2019
One year ago, I graduated my Master o. S. in Automotive Engineering. I always wanted to know more about how a modern car works, as we get tought on university. So I went for a Picoscope Automotive oscilloscope, triggered by scanner Danner and his awesome videos.
Two weeks ago, I bought his book too and would recommend it to erverybody, who doesnˋt want to be dependent on trouble codes.
Paul has got some very good diagnostic techniques, which you wonˋt get tought anywhere.
I also didnˋt think the book to be that extensive!

Why I donˋt want to give five stars:
- in some situatuions, I would like to get further information, e. g. how a ECU is internally measuring voltage, instead of reading "think of a high resistance multimeter" (the imagination will be enough for fixing most of the problems, but sometimes i would be interested in further information)
- I thought the ebook version would really be an ebook, you can save on your workshop computer or tablet and do some notifications on it. I couldnˋt see any information about the need of an internet connection to have a look at it (maybe my fault? Didnˋt see any information about it)
- the layout could be a lot better.
Most of the sites are highly overloaded and can hardly be understood by reading it one time.

Although, I highly recommend Pauls book because of itˋs very good content.
Even engineers will learn of his techniques.
Hi, can you give say to me the Price of wiring diagram for c280 2007, because don't start when I turn the key to the start position.
in hot start

ScannerDanner's Reply:
Here is a link to a DIY version of the same program I use. You will be able to get the same exact wiring diagrams http://eautorepair.adtrk.biz/?a=10817&c=24&p=r&s1=
edgar cano
21 February 2019
I found "ScannerDanner" on youtube about three years ago now. I honestly cant remember if i was looking for help on fixing my car or if i was just browsing youtube for anything that was automotive related. What i can tell you is that i remember looking at a classroom screen with some American guys voice talking about the design and operation of an 02 sensor. From that one classroom lecture i was hooked and i subscribed to his free channel. The information and the case studies i was watching was unmatched by anything else i could find on youtube. I imported his paperback book to the UK from AESwave and i bought myself a Vantage Pro. He then shamelessly plugged his premium channel on youtube :) to which i couldnt sign up fast enough.
I didnt realise how much i actually wanted to learn about system operations, circuit designs, electronic theory and diagnostic test procedures until that point!! Paul totally opened my eyes to what was achievable. Then if you leave the teaching aspect aside and look at this blokes character. I was an annual sub on Youtube and i had just paid my yearly fee 2 months before youtube pulled the plug on him. What did he do when he set up this website? Did he make me pay again to be a member, no he didnt. He said "im going to look after you guys and whatever you paid to youtube im going to honour it over on this site!
Awesome teacher, top bloke, and i would recommend his videos/material to anyone looking to get into our field. Keep up the good work Paul and many thanks from across the pond.

Dave


David Moss
19 February 2019
i love this website and i learned a lot from the book and i am looking to subscribe to learn more and more . thank you very much
Hi. Just wanted to thank you for your videos. I recently had a no start on a 1997 F150 4.6. I took the opportunity of not needing the truck to educate myself on troubleshooting. Your videos along with Alldata were priceless. My question is this... my check engine light stayed on continuously while starting. I had spark at the plugs and no injector pulse. I traced it down to no ground from ECM to fuel pump relay. I replaced the ECM and all is hunky Dory. Why did the check engine light stay on why cranking when I had a CKP signal? By the way I particularly liked your testimony in the Panama video. Thanks for sharing your faith

ScannerDanner's reply: As you can see, this feedback page doesn't support a back and forth messaging system. Post your questions to my forum, we can do this there. Thank you!
Allan Escamilla
10 February 2019
Hey so I was wording on a power side switched circuit if you find your 0v & 0v and then find your 12v & 0v (circuit on), and then you say to your-self "is this Solenoid internally open" couldn't you unplug it jumper 12v to it and with a volt meter see if the potential comes out the other end? Thank you for your knowledge.

ScannerDanner's reply:
As you can see my feedback page does not support a back and forth messaging system. Post this question in the particular ScannerDanner Premium lecture or video this applies to and I will answer you there. Thanks! IF you are not a premium member, post this question to my forum.
Paul, I wanted to thank you and share this with you.
I have been a Mercedes Benz technician for almost 17 years now. I work at a dealership, am a Team Leader and have also been responsible for training people. I became aware of you a couple of years ago and you have taught me so much!
Because of what I have learned from you I was selected to go through a program that Mercedes Benz calls "CDT" (Certified Diagnostic Technician). It is a course that consists of multiple one week classes that ends with a final exam. If you pass the final exam you receive their highest level of certification. The final exam has only a 50% pass rate and only around 4% (my own math based on the amount of CDT techs there are compared to the approximate amount of MB techs in the nation) of MB techs have had the opportunity to go through this program.
Part of the final exam is two different "bugged" cars that you need to correctly diagnose within 60 minutes each. Unfortunately I did not diagnose the second car in time, they did say that they would like me to come back to retest that one again, so we'll see. Just the fact that I got to go through that program was a victory to me!
Your teaching has changed my life and my career. I now have a reputation for being a good diagnostic tech (I still have a long way to go and am not as good as I'd like to be) and I honestly owe that to you. I just wanted to let you know that I appreciate all that you do!
Thank you for helping me,
Dan Jensen
Mercedes Benz of Denver
Dan Jensen
6 February 2019
I'll try to keep this short but just wanted to truly thank you for all of your amazing videos! I am strictly a backyard mechanic working on my own rigs but never knew anything about electrical. I wanted to share my experience with you and like I said I'll try to keep it short.
I had a friend give me a 1996 Corolla DX 1.8 that quit running on him and he was gonna scrap it cause he couldn't find out what was wrong. I took it as a project to justify buying some tools. It would crank and start but then immediately die with a P1300 igniter circuit malfunction code. He threw some parts at it and it ran for another week and died again. He bought a used igniter and used distributor with ignition coil still in it. He assumed there must be a broken wire since it started to run and quit again. So I took it on and went to work. I did not do fuel pressure check but verified my fuel pump turned on with the key. Checked and had spark. Checked my injector pulse to find out that it would flash only a couple times before it stopped. So the computer was killing the injector pulse. I then used my new picoscope I bought for this job and checked my IGT and IGF to find I had no IGF signal. Tested my IGF for open/short at igniter and computer and it was good. I checked my power and grounds to the ECU using Mitchells eautorepair wiring diagrams and those were good. I followed their instructions on testing for the ignition coil, igniter and ECU but everything came back the way it should be! To be thorough, I checked my cam and crank sensors also which were putting out a signal but I didn't have access to known good waveform. I also ohm tested the cam, crank and ignition coil and all showed good to specs. I rough checked timing doing a relative compression test with my current clamp and probing the negative from the ignition coil and was firing right close to TDC so timing wasn't the issue. I decided to buy yet another igniter from a junk yard that I knew worked cause they had the same car in running condition there to test it on. I came home and put it in and STILL no start so I removed it and put the old one back in. I then realized I had forgot to do a current ramp test on the ignition coil because it passed the ohm test so I put it out of my mind. The current ramp showed an absolute short in the ignition coil that only happened under load. It looked like a square wave. Didn't shoot straight up to 7 amps but close to it. So I bought an ignition coil from O'reillys and put it in and STILL no start. I was baffled. I had no where else to go with it. After kicking rocks for a while I decided to put my known good igniter back in and it FIRED RIGHT UP! I put my old ignition coil back in to test it and again no start! I put the new ignition coil and original igniter that was in the car originally back in and it fired right up. I had a bad ignition coil AND a bad igniter! When he replaced the distributor and it ran for a week until the ignition coil went bad... he replaced the good igniter with a bad one trying to fix it. I'm pretty sure I narrowed the ignition coil problems down to the spark plugs. About a month before, he bought plug wires and cheap autolite plugs factory set at .044 that he didn't regap to .031 and it was causing the coil to put out too much voltage to jump the gap which killed the already old ignition coils... That's the only thing I can come up with. However, I am sooo thankful for your amazing videos cause I NEVER could have even attempted this without you. I will absolutely be buying your book! You are an amazing teacher! And your youtube channel is the ONLY one I have EVER subscribed to. After talking to the service manager at the local Toyota dealership about everything I did... he told me I should come work there! However I'm a crane operator and they can't quite compete on pay lol. I couldn't have done it without you! Thank you so much!
Brian Bjork
23 January 2019
The attention to detail in the description of scanner Danner's videos alone is amazing, do not miss the hard work that goes into that easily overlooked space. Time stamps, notes, links to related content and tools is all there. You MUST, MUST, MUST read the description. These videos and his dedication make better technicians and without realizing it maybe better people. Don't learn this stuff just to not be a parts changer, or for your ego, or to prevent comebacks.... do it because in everything you do you should strive to do your best and you want to fix the car right for the customer, is that not what you hope any tradesman would do for you in there field. Those other benefits are just a byproduct of doing your best! SD is the best teacher on YouTube and his premium content is a higher level of that same content!
Wayne Costanza
18 January 2019
no help

SCANNERDANNER'S REPLY:
You contacted support@scannerdanner.com for help recovering your eBook license code. At which point you demanded an immediate response and continued to email my support system 30 more times of the next two hours. I actually had my wife call you and then I called you! You have not returned our calls. When attempting to reply to your request, the emails kept coming back as invalid because you spelled your email address incorrectly when you filled out the support email form. I figured out the issue and replied with the information you were looking for. You claim you have not received it, yet I sent it from both my support inbox and from my own personal gmail account.
To anyone else reading this. This is very important. PLEASE ADD SUPPORT@SCANNERDANNER.COM as a contact in your email system so my reply emails to you do not end up in your spam folder! Second, I (Paul Danner) personally handle my support email system and DO NOT offer 24/7 minute by minute support. I WILL get back to you within 24 hours in most circumstances.
Love this channel I've learned so much.
poor service


SCANNERDANNER'S REPLY:
I'm so sorry you feel this way. I can see that on 12-16-18 you requested help with recovering your password. We replied the same day with telling you how to do this. There was no correspondence after this.
Unfortunately you probably never saw our reply back to you as our message got flagged as spam. For anyone else reading this PLEASE CHECK YOUR SPAM FOLDERS!! This is a very frustrating thing that I have to deal with.
I cannot say enough good things.
On the video describing how to navigate your screen shows basic concepts after the book chapters. My screen does not show this.
Am I doing something wrong?
This year I am going to do three nights a week study for 1 hour at a time and I really believe your teaching is going to make me so much better.

Thank you

Mar

REPLY FROM SCANNERDANNER: Thank you Mark! If you are having login issues please email support@scannerdanner.com and include your email address and user name and we can look up your account and fix things for you. Thanks again!
mark Stansfield
28 December 2018
New subscriber to premium. I enjoy the website and have learned a lot from it. I think it would be better if you had someone to answer questions that were posted on the forum about your videos.
Thank you


SCANNERDANNER'S REPLY:
"Thanks for the feedback! As a new subscriber, I want you to know to post your questions within the comments of the videos themselves. I always make it a point to answer you guys there. Just make sure your questions are related to the video and include a time stamp of where your question is coming from.
The forum is reserved for specific technical repair or help questions. I do not answer those in the comments sections of the Premium videos.
Also as a one man show, please remember to be patient with me as I have hundreds of emails a day to go through.
Thanks for being a Premium subscriber!
Thomas Klein
21 December 2018
From Zimbabwe Africa, am very grateful for your great teachings, how ever I have a question and a suggestion
(1) How best can your online students benefit from wiring diagrams
(2) I suggest you move a step further by offering your online students online examinations where by upon completion of the course they can get certificates signed by you. Here where we come from it brings great pride I being taught by great masters and have something on your wall to prove that you passed through the hands of the great.

Thank you

SCANNERDANNER'S REPLY
1. I have a "where to get service information" thread on the forum made just for you guys
2.I have exams on a shared Google Drive folder that I can share with you, though I do NOT offer any types of certificates. If you are interested in accessing these tests, email me at support@scannerdanner.com with your GMAIL email address. It MUST be a gmail address to be able to share the files with you. Thank you!
Lane vheremu
18 December 2018
I'm a 19 year L1 Master Auto Tech who's just trying to help a fellow technician out and hopefully learn from my experiences.

It CAN be done! Self education, hard work, and a real passion for what you do is the key to success!
Nathan Glen Pauly
15 December 2018
Tim S, truly want to give Paul a big thank you for helping me with subscription issue. having a big problem with it, he personally got involved and solved it. So thank you again for your help and wanting to help someone succeed.
tim siders
11 December 2018
Hey paul.. I would like to know, i have purchased your book, can i print it and make it hardcopy for myself?

From ScannerDanner:
The eBook cannot be printed from directly. I can offer you an exchange and you pay the difference for the paper book. Or I offer $20 off the paper version as an eBook owner. Email me at support@scannerdanner.com to discuss this further
I love the website. It contains a lot of information in an organized manner. I have one suggestion though. I don't know whether or not this is possible. But it would be really cool if, under each video where the topics covered are listed, there are time stamps that can be clicked to fast forward the video to that point. It's not something that degrades from the experience of the website, the website is great. It would just be something cool to have. Love the website Danner, great job!

Reply from ScannerDanner:
Absolutely this is something we are trying to do. JWPlayer is our video hosting company and this feature is not yet available, but we are always looking to make improvements wherever we can.
Thank you!
Nathaniel
4 December 2018
Hi ScannerDanner, Thank you for all of the great material! I am learning everyday and getting better with your book and videos. I have a question with chapter 15 2002 Ford Taurus fuel system part 2. Why would a low current amp clamp be helpful in diagnosing a fuel pump, or any faulty component? Here is my confusion, if the pump is bad and there is no voltage drop or current flow, doesn't that mean there could be an open wire?

From ScannerDanner: Billy, this is not the place for technical support. As you can see the format of this feedback page is not set up for back and forth exchanges. Please post this to my forum. It is free to join. Hope to see you there!
Billy Esposito
4 December 2018
It's nice to have a hard copy that I can reference at any time, whenever my brain stops working ... which is often as I pass through my mid 40's (hahaha).

With the Premium Channel and this book, there's no drivability job I'll refuse for repair work! Instead of refusing newer vehicles like I used to, I enthusiastically take them on!

THANK YOU Paul, for the book, the Premium Channel, and everything you do!
Smitty Smithsonite
27 November 2018
Hello Paul first of them all. I want to thank u for all the great work u done in the automotive field a little about me my name is Victor Aguilera from a little town called soledad in California I basically started from nothing in the automotive field know I hold a position as a mechanic in a shop uve change my life completely I owe u alot from my understanding of using a scope and actually understand wats going on I might of never gone to rosedale tech but I cud honestly say I feel like I'm one of your student
Victor Aguilera
22 August 2018
The more i read your book and watch the premium video's the more everything falls into place and becomes easier to understand.Anyone who is interested in automotive fault finding needs to get both the book and premium channel as you will not find a course like this anywhere for the price.Thank you
Paul for sharing your great knowledge ,the way you teach is awesome !!!

Thank you very much Scannerdanner for all your videos , I'm very glad I found your videos on YouTube over a year ago , you changed my life , I'm not a part charger anymore , thanks again man. I had never seen an instructor working that hard like you do , thank you for caring , thank you for making sure we understand what you are teaching . my name is Severiano from Venice beach California.
Severiano Hdz
22 August 2018
Your applied theory in this book is outstanding ! As a retired auto electrical and import auto instructor, I would highly recommend this book anyone interested in learning the basics of computer interfacing. This knowledge base is critical in this field.
A very good job done !
Bob Paetzel
21 August 2018
I've been watching your videos for a couple years now, bought your e-book and am a premium subscriber. I wanted to say thank you for all the knowledge you share. I've been a tech for 20 years and never had the opportunity to learn from someone like you. My skill set has grown in leaps and bounds since subscribing. Thank you for your hard work and dedication...it is much appreciated!

Jay Newson
29 August 2016
More that I was expecting , amazing book ( I got the ebook) !!!!!!

George Milonas
5 April 2016
Recently owner of the eBook and a member of the premium channel. It will take a while to go through all of this great material. But from what I've seen yet, free channel and premium, it's more than I expected. Paul is not kidding when he says you won't find better. The combination between his book and being able to be part of his online classes is awesome. Not to mention the many case studies. I recommend this to everyone out there whose interested in diagnostics. You won't regret it. Even if you're not a professional. Also check out the forum. I've been a member for a couple months now. You'd be surprised how many great guys are on this, with a lot of knowledge and skills. I realize people don't know me, but I've been in the field for almost 11 years now. I went through many technical trainings during these years, especially dealerships, and just to come to the conclusion that they suck! That's my opinion.
Thx Paul

A big thanks to Paul Danner for allowing his teaching to be accessible to all of us! After 20 years of being a boat technician, I am and continue to learn a much more efficient and profitable way of approaching technical problems in my field. Its not just about learning how the systems work, he also teaches how to trust what you know to be true. Thank you again for your due diligence in your recording and teaching methods.

Fred Jochen
19 November 2015