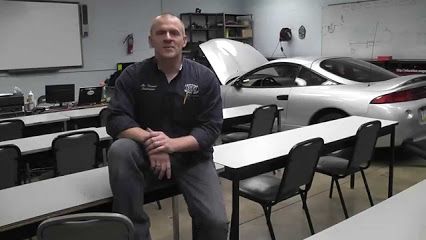 Paul Danner is an ASE L1 Certified Master Technician with twenty-eight years of field experience in electronic, electrical and drivability diagnostics. For nineteen years he has been employed as an instructor at Rosedale Technical College where he has taught Engine Performance Diagnostics and Electrical and Electronic Systems troubleshooting. Fifteen years ago he opened his own mobile diagnostic business which performs electrical and electronic diagnostic services for garages in the South Hills of Pittsburgh. The information gathered through this work in the field has enabled Paul to utilize up-to-date information and real-world scenarios to make his classes such a valuable resource for today's technician. In April of 2011, Paul started filming his case study work in the field and began uploading these videos to YouTube, so his students could learn first hand the testing methods he teaches in the classroom. Paul says "My only goal in these early years of filming, was to simply make my classes better! I never had the intent of creating something for the world to see and learn from". Now, these YouTube videos have lead to a global platform, with views and followers in over 150 different countries.
With the success of his YouTube channel, Paul decided in 2013 to start filming all of his classroom lectures at Rosedale Technical College and began uploading them to a members only portion of his website called ScannerDanner Premium. Paul considers ScannerDanner Premium to be his "global classroom" and has had the opportunity to see and hear about lives being changed from all over the world with his teachings. Please take a moment and read the
feedback page
of the website to see some of these success stories.
Proud Graduate of Rosedale Technical College