Read/Leave Feedback
Welcome to the feedback page where you can post feedback (at the bottom of the page) and read feedback about ScannerDanners book and ScannerDanner Premium.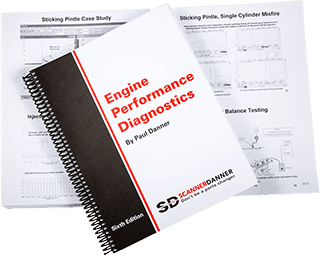 The attention to detail in the description of scanner Danner's videos alone is amazing, do not miss the hard work that goes into that easily overlooked space. Time stamps, notes, links to related content and tools is all there. You MUST, MUST, MUST read the description. These videos and his dedication make better technicians and without realizing it maybe better people. Don't learn this stuff just to not be a parts changer, or for your ego, or to prevent comebacks.... do it because in everything you do you should strive to do your best and you want to fix the car right for the customer, is that not what you hope any tradesman would do for you in there field. Those other benefits are just a byproduct of doing your best! SD is the best teacher on YouTube and his premium content is a higher level of that same content!
Wayne Costanza
18 January 2019
no help

ScannerDanner's Reply:
You contacted support@scannerdanner.com for help recovering your eBook license code. At which point you demanded an immediate response and continued to email my support system 30 more times of the next two hours. I actually had my wife call you and then I called you! You have not returned our calls. When attempting to reply to your request, the emails kept coming back as invalid because you spelled your email address incorrectly when you filled out the support email form. I figured out the issue and replied with the information you were looking for. You claim you have not received it, yet I sent it from both my support inbox and from my own personal gmail account.
To anyone else reading this. This is very important. PLEASE ADD SUPPORT@SCANNERDANNER.COM as a contact in your email system so my reply emails to you do not end up in your spam folder! Second, I (Paul Danner) personally handle my support email system and DO NOT offer 24/7 minute by minute support. I WILL get back to you within 24 hours in most circumstances.
bbian
honest one |tech
17 January 2019
Love this channel I've learned so much.
poor service
ScannerDanner's reply:
I'm so sorry you feel this way. I can see that on 12-16-18 you requested help with recovering your password. We replied the same day with telling you how to do this. There was no correspondence after this.
Unfortunately you probably never saw our reply back to you as our message got flagged as spam. For anyone else reading this PLEASE CHECK YOUR SPAM FOLDERS!! This is a very frustrating thing that I have to deal with.
I cannot say enough good things.
On the video describing how to navigate your screen shows basic concepts after the book chapters. My screen does not show this.
Am I doing something wrong?
This year I am going to do three nights a week study for 1 hour at a time and I really believe your teaching is going to make me so much better.

Thank you

Mar

REPLY FROM SCANNERDANNER: Thank you Mark! If you are having login issues please email support@scannerdanner.com and include your email address and user name and we can look up your account and fix things for you. Thanks again!
mark Stansfield
28 December 2018
New subscriber to premium. I enjoy the website and have learned a lot from it. I think it would be better if you had someone to answer questions that were posted on the forum about your videos.
Thank you
REPLY FROM SCANNERDANNER:
"Thanks for the feedback! As a new subscriber, I want you to know to post your questions within the comments of the videos themselves. I always make it a point to answer you guys there. Just make sure your questions are related to the video and include a time stamp of where your question is coming from.
The forum is reserved for specific technical repair or help questions. I do not answer those in the comments sections of the Premium videos.
Also as a one man show, please remember to be patient with me as I have hundreds of emails a day to go through.
Thanks for being a Premium subscriber!
Thomas Klein
Private
22 December 2018
From Zimbabwe Africa, am very grateful for your great teachings, how ever I have a question and a suggestion
(1) How best can your online students benefit from wiring diagrams
(2) I suggest you move a step further by offering your online students online examinations where by upon completion of the course they can get certificates signed by you. Here where we come from it brings great pride I being taught by great masters and have something on your wall to prove that you passed through the hands of the great.

Thank you
Lane vheremu
LanTech engineering |Mechanic
19 December 2018
I'm a 19 year L1 Master Auto Tech who's just trying to help a fellow technician out and hopefully learn from my experiences.

It CAN be done! Self education, hard work, and a real passion for what you do is the key to success!
Nathan Glen Pauly
Rudolph's Auto Solutions |L1 ASE MASTER TECH
15 December 2018
Tim S, truly want to give Paul a big thank you for helping me with subscription issue. having a big problem with it, he personally got involved and solved it. So thank you again for your help and wanting to help someone succeed.
tim siders
11 December 2018