Read/Leave Feedback
Welcome to the feedback page where you can post feedback (at the bottom of the page) and read feedback about ScannerDanners book and ScannerDanner Premium.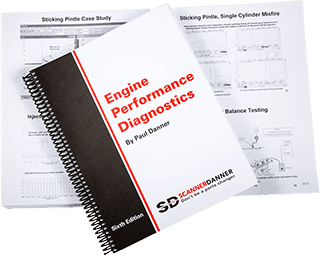 Great info! I've always been decent with electrical and driveability. This book made me the go to guy. (This in no way is a paid endorsement lol) No joke though, if you can grasp the concept and have common sense, this info can make you scary in a shop!
Hello Paul first of them all. I want to thank u for all the great work u done in the automotive field a little about me my name is Victor Aguilera from a little town called soledad in California I basically started from nothing in the automotive field know I hold a position as a mechanic in a shop uve change my life completely I owe u alot from my understanding of using a scope and actually understand wats going on I might of never gone to rosedale tech but I cud honestly say I feel like I'm one of your student "
The more i read your book and watch the premium video's the more everything falls into place and becomes easier to understand.Anyone who is interested in automotive fault finding needs to get both the book and premium channel as you will not find a course like this anywhere for the price.Thank you
Paul for sharing your great knowledge ,the way you teach is awesome !!!
I am a diyer and this course has really opened up another world for me learning troubleshooting ..I have been using some of your testing techniques on my own vehicle to practice ..Today i checked my powered windows to see what the circuit was and found that they are a pull up design using the voltmeter method with switch unplugged . I was able to power the windows up and down using an incandescent test light with test light connected to positive ..Fast and easy way to check using the methods from the book and video's. I am addicted to watching your video's as they are so informative !! thanks for all your effort over the years as your knowledge is helping others who probably thought they could never be able to understand or do the tests, but now with this learning material anything is possible.
A big thanks to Paul Danner for allowing his teaching to be accessible to all of us! After 20 years of being a boat technician, I am and continue to learn a much more efficient and profitable way of approaching technical problems in my field. Its not just about learning how the systems work, he also teaches how to trust what you know to be true. Thank you again for your due diligence in your recording and teaching methods.